I didn't have to go into the office today...instead we had a community service event which was about half the driving distance for me. We did some building and cleanup at a facility for an organization that does equestrian therapy for kids with all sorts of disabilities (physical and mental). I was assigned to a cleanup team, which meant LOTS of cutting branches and clearing brush. There was lots of poison ivy, but as far as I know, no one got into any unfortunate situations with it. It was HOT though, about 90 degrees and very humid so I was wiped out and in desperate need for a shower.
We were done there a little before 3:00 so I actually got home at 3:15. By 4:30 I had showered, done all the Monday evening chores, run a load of laundry, and gotten through all my work email. Whee!
I came home to a huge surprise from
Julie
- a lovely thank-you package (absolutely not necessary, but extremely sweet of her).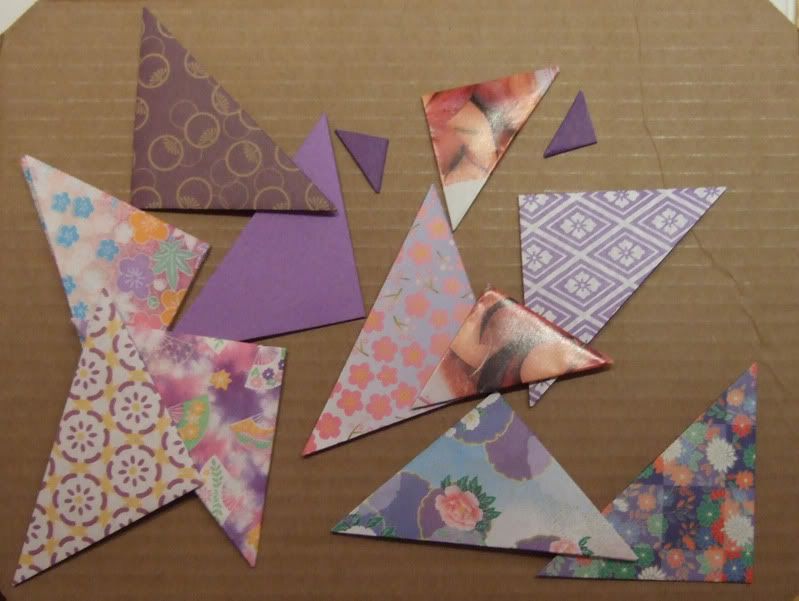 I love Julie's origami bookmarks - I use the ones I have all the time, and it's great to have more, especially since she uses such fun paper for them. (Look at the totally cute tiny purple ones!)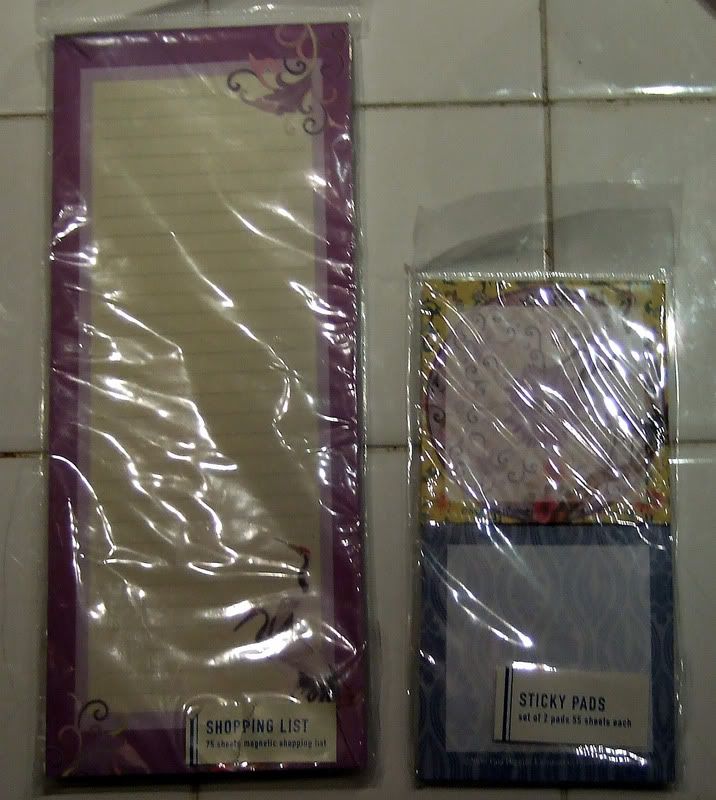 These are a little hard to see since I didn't remove the plastic wrapping, but they are some beautiful note pads - one is a long shopping list format, and the others are sticky pads, which are probably the prettiest ones I've ever seen.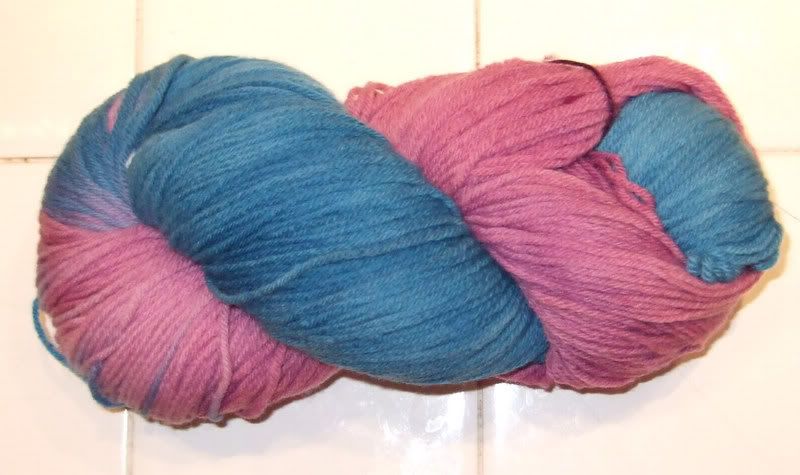 Some absolutely gorgeous yarn that she dyed herself...the color in person is actually a little bluer than this, so what looks pink is actually closer to a lilac. I am already itching to knit with it.
Whee - bubble wrap!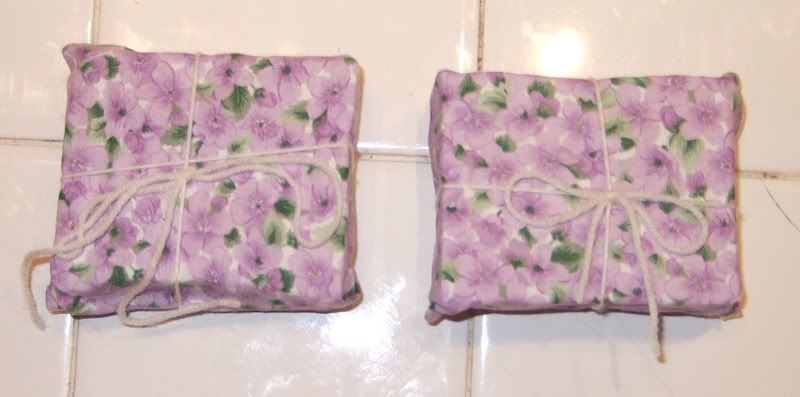 These were inside the bubble wrap...
And inside there - handmade soap! I've been watching Julie make soap for awhile now and am very impressed. I have molded glycerine soaps but you won't get me anywhere near lye! I can't wait to try these out. Plus they are wrapped in such pretty fabric, I will need to find something I can use that for since my sewing skills are abysmal.
Thanks so much Julie! This really was a nice surprise and everything is wonderful.