Here are my BMFA club socks (OK, so I'm only a few inches into the first one), started at the hotel on Wednesday night (and ripped back a few times, but who's counting?):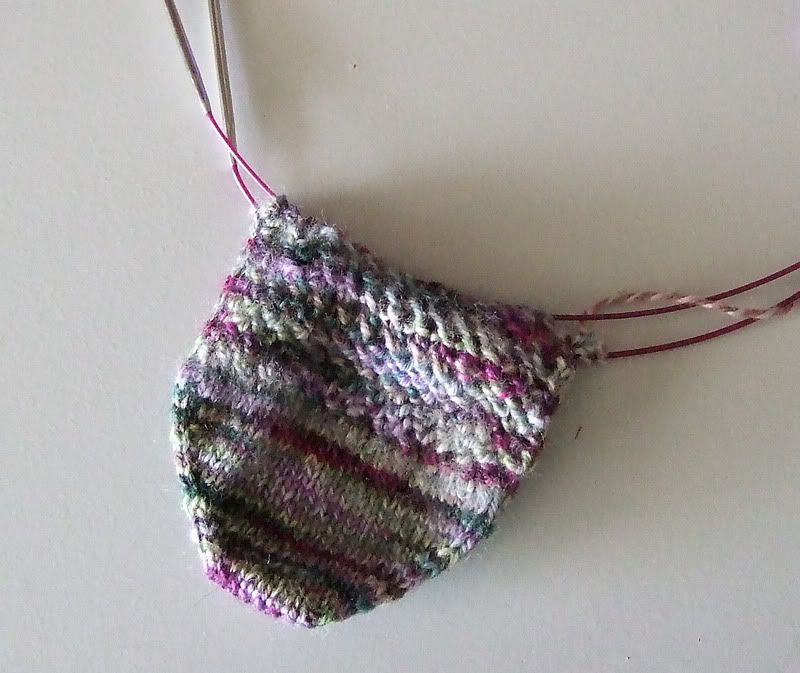 As others have said, the p2tog lace knitting is SLOW going...even with following people's tips. But I love the way it is coming out, and these are going to be incredibly comfy socks, so I am persevering.
Meanwhile, I have decided to engage in some retail therapy to soothe some disappointments I have had over the last few days - I found a source for locally hand-dyed ALPACA sock yarn. Yum. I am also pondering some sock blockers to further take away the sting.