My new
STR
club kit came today! Here's the yarn: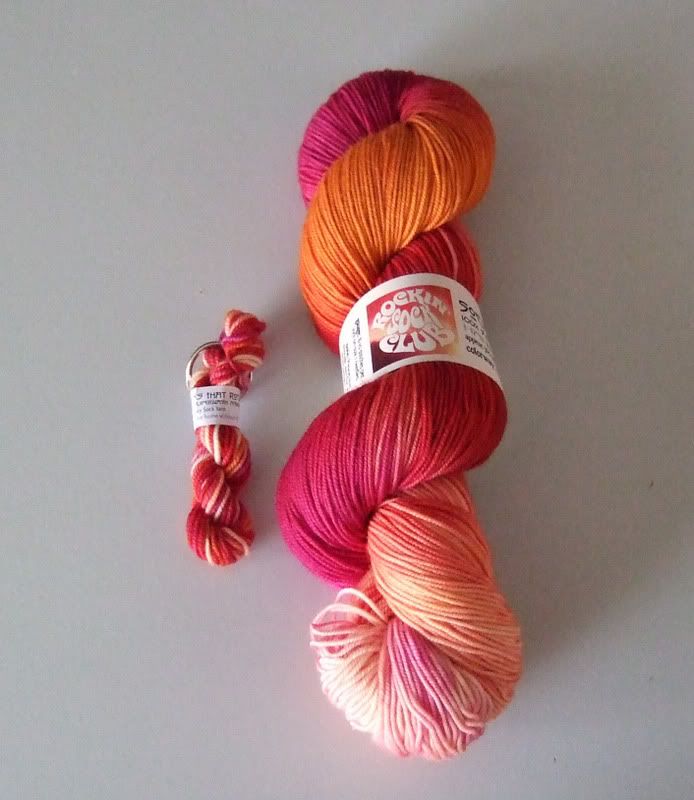 It's STR lightweight and the colorway is "Firebird". Now I need to really get cracking on those Grasshopper socks so I can work on these!
My Loopy Ewe order was also delivered today...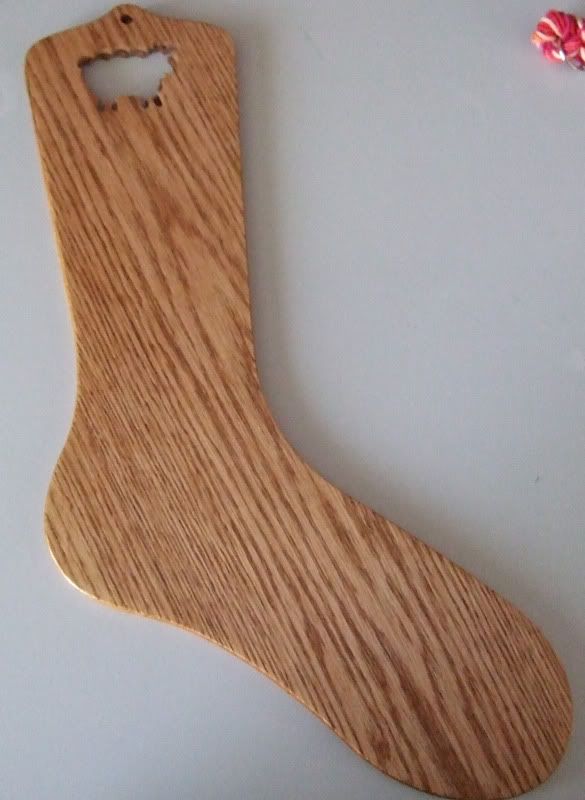 I have been wanting some sock blockers...when I got some for Julie in the Monkey swap, I knew I should have bought some of these for myself...so when I needed to place another order, I went for it.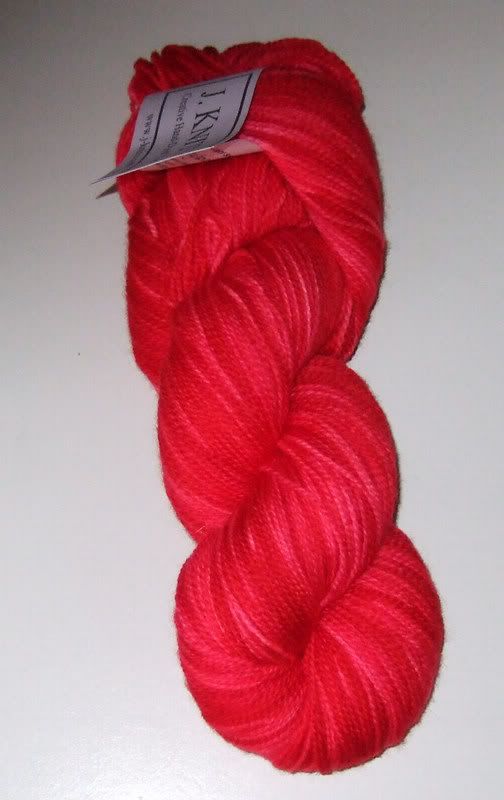 This was the reason for the order. Tomorrow is the start of
Summer of Socks,
and I'm going to join a
Bayerische
knitalong that starts tomorrow. Between that and the Grasshoppers, I'm definitely not going to win any quantity awards, but that's OK. It should be fun. Anyway, I needed a good length of solid color yarn for the Bayerische. This is actually very slightly variegated, which you can't really tell in the photo. It won't be enough to interfere with the stitch pattern, but should make it a little more interesting for me (I really don't like knitting solid color stuff...)
Worked until 6:50 tonight - then the drive home. I drowned my misery in wine and peanut butter ice cream (not at the same time).