How else would you explain this...
7 rows of ribbed cuff - 45 minutes.
1 increase round (not counting my bonehead mistake that I had to fix) - 10 minutes.
1st row of charts - 30 minutes.
2nd row of charts - SEVENTY-FIVE MINUTES.
3rd row of charts - 50 minutes.
After all this knitting time, here is what I have to show for it: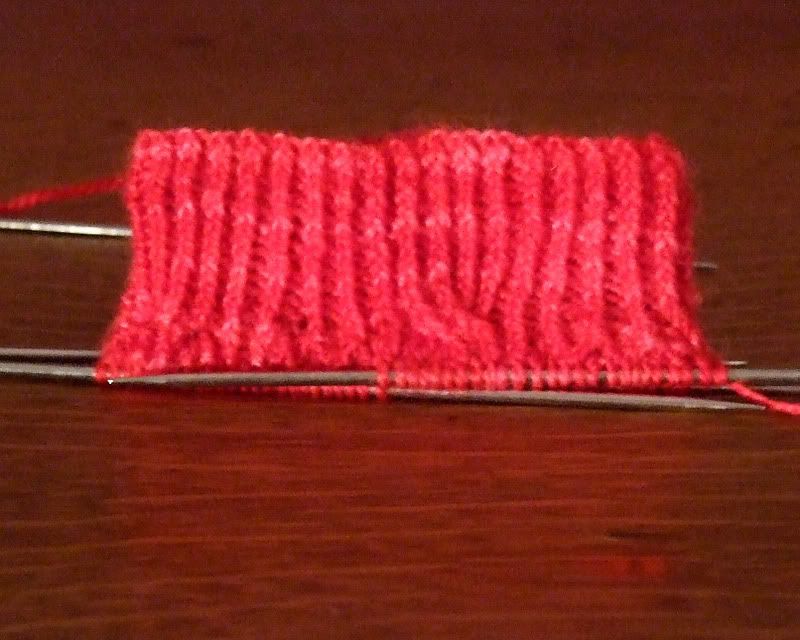 Seriously, on most other sock patterns I would be most of the way to the heel flap by now.
The only positive I can find here is that this makes the Grasshopper socks look easy and quick.
I anticipate I will be finishing the Bayerische sock sometime in 2016. And then I can cast on for the second one.