I finished a sock in 3 weeks! Woo!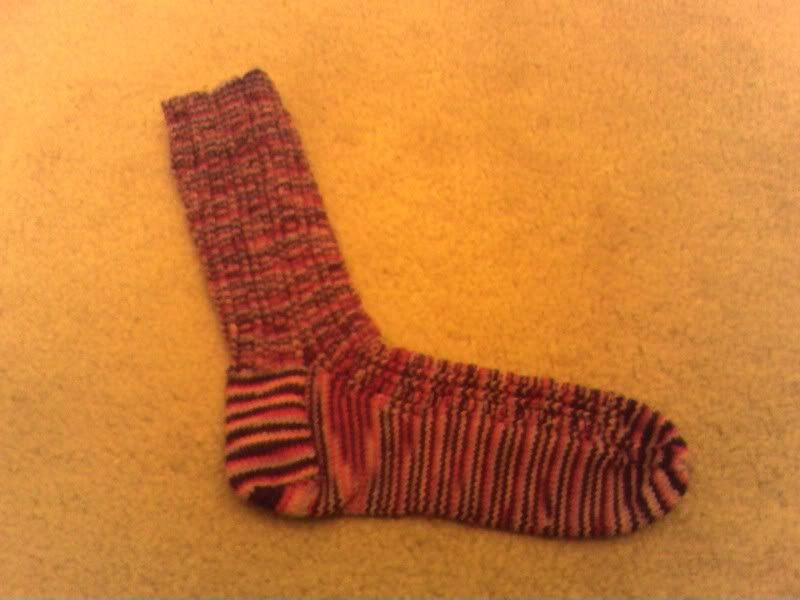 And it's by far the best sock I've done. My skill with kitchener stitch is definitely getting better, though I still have a little lump at the end of the row when I'm done. But, a beautiful sock nonetheless. The pattern is the Retro Rib Sock from IK Winter 2004. I am going to use this pattern a LOT. The yarn is KnitPicks Sock Memories, and now that I know for sure I can knit a whole sock from this pattern with one hank (it looked dicey there for a bit), I am headed to their site right now to buy more because it works great with this pattern.
The next one of this pair goes on the needles tomorrow (or possibly tonight, depending on when I finish up online).