Only a few more days until vacation!
In preparation, I got me some Euros:
Whee!
We also participated in Early Voting on Saturday, as Illinois now allows it.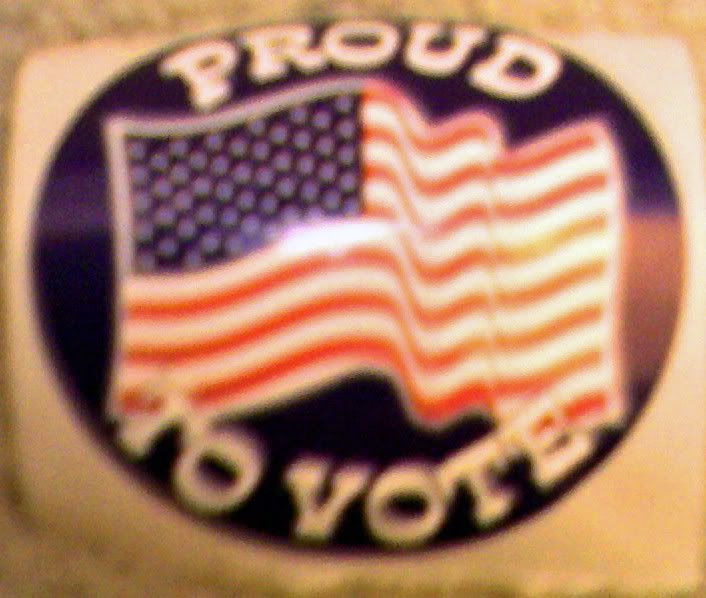 Better than absentee, I think.
On Saturday we went to the Milwaukee Symphony, which was amazing. We had a wonderful time. There were even encores (which rarely happens at the symphony)! Tons of fun.
Yesterday, I went to an Alpaca show a couple miles from my house. I got to pet an alpaca, which was even softer than alpaca yarn, amazingly enough. Of course I forgot to take pictures of any alpacas, but I did buy yarn!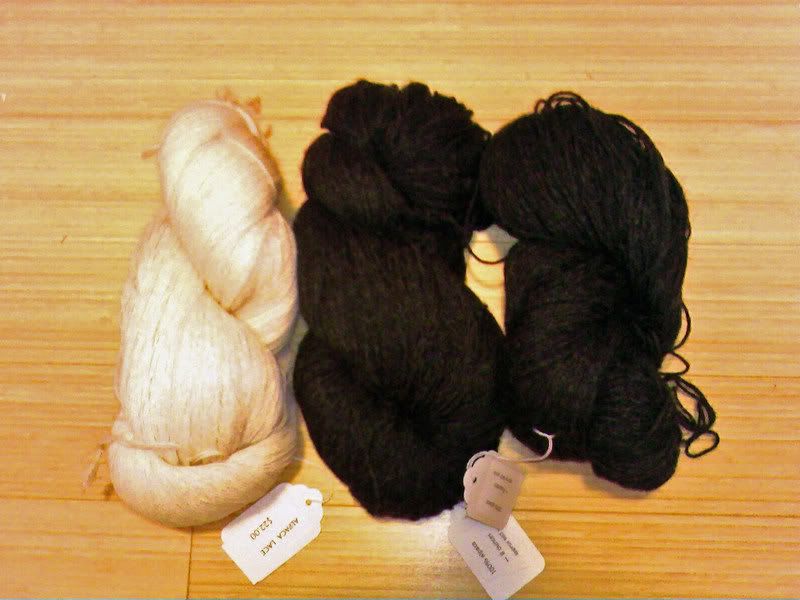 The first is an off-white laceweight, and the other two are charcoal gray (they almost look black in the photo) that I would categorize as sport-weight. They are SO soft. I think I got good deals too, based on what I have paid for alpaca yarn elsewhere. I may or may not have purchased something for my SP as well, but I won't spill the beans because I know she is trying hard to figure out who I am :)
I finished the retro rib socks (and just now realized I forgot to take photos - duh. that will be tomorrow). Here is my next Socktoberfest sock: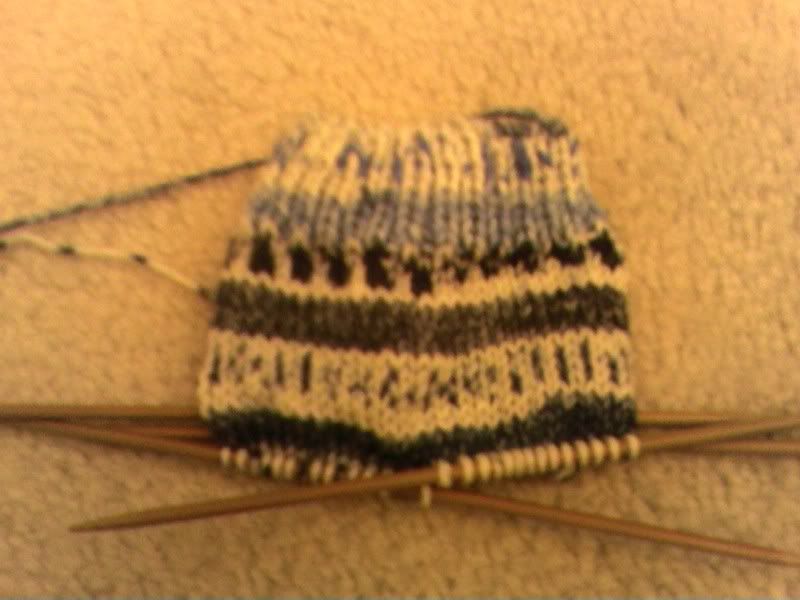 This is only about 1.5 hours' work - it knits up pretty fast. It's an Opal DK weight on size 3 needles, and me likey. Anyway, this is all I'm doing for now. I just wanted to have it started before I put it in the luggage, to prove I really am knitting, in case my bags get checked. I'm also going to start another retro rib before I pack it as well.
Now I must do more laundry and get packing as I believe the packing will take me all week!