For my boss' birthday, I baked brownies to take to work tomorrow.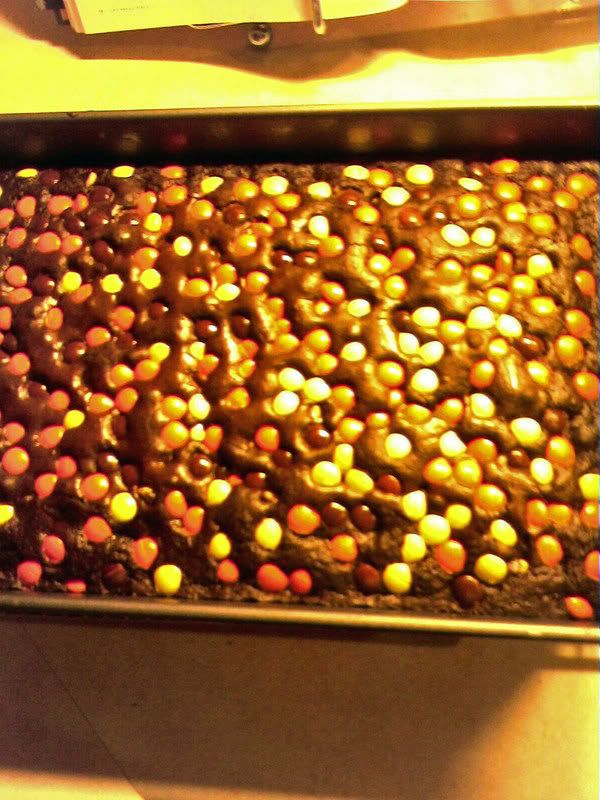 They are my usual drool-worthy brownie recipe, but with peanut butter chips instead of chocolate chips, and sprinkled with Reese's Pieces on top. I warned everyone they better work out tomorrow! :)
And here's my progress on Retro Rib Sock #2...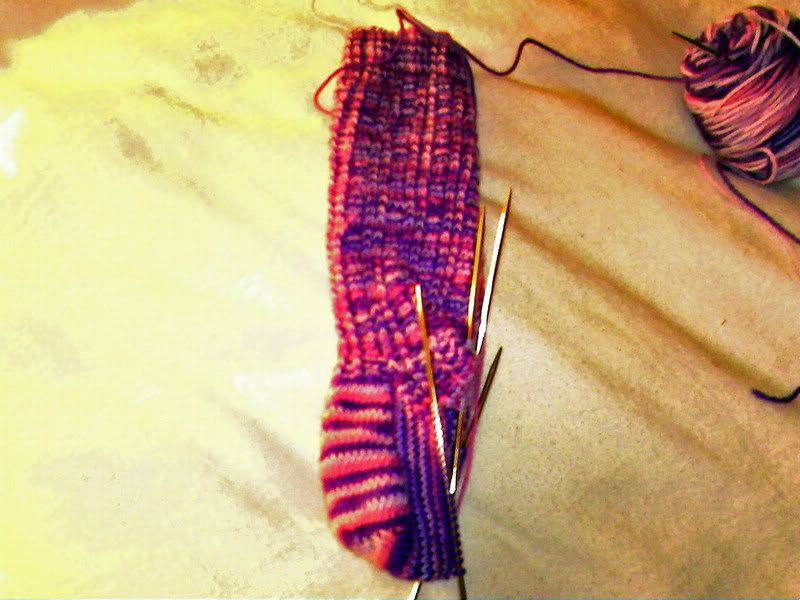 If I work hard, maybe I can finish by this weekend.
Edit: I just ate 3/4 of a brownie. I couldn't finish it. Too rich. I feel sick :P Co-workers are in for it tomorrow. Boss will love it.