I got the first Monkey sock done...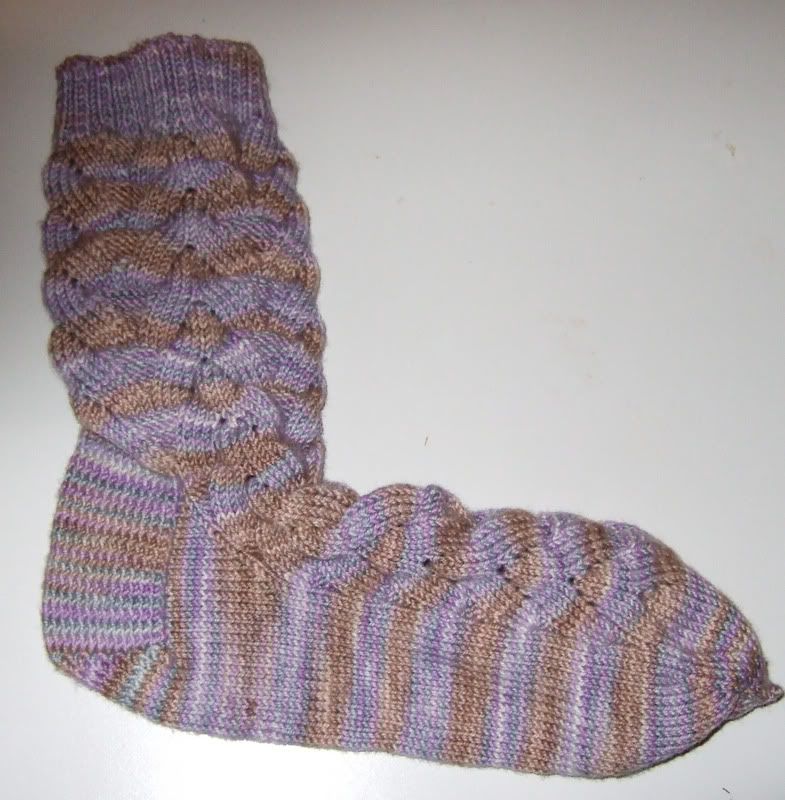 The photo is pretty true to color. One question I have, does anyone know a trick to avoid getting knots (for lack of a better term) on each side of a graft? You can sort of see it in this photo, but here is another (very blurry) one that shows it straight on...
Any ideas? Maybe I just need to stick to toe-up socks so I don't have to graft.
Recently, I found a knitting group that meets about 5 minutes from my house, so last night I went to one of their meetings. It was really a lot of fun - everyone was very nice and it was a diverse group. I definitely plan to go again, when my work schedule happens to cooperate on a meetup night.
Other news - I have a niece scheduled to be born later this month. I am planning to do a quick pair of baby socks, but I'm thinking maybe I should make a pair of big-brother socks for my nephew too so he doesn't feel left out. Any idea how big I should make socks for a 2 1/2 year old? I don't have a lot of experience with small children.