So here is the STR Love in Idleness yarn, wound up: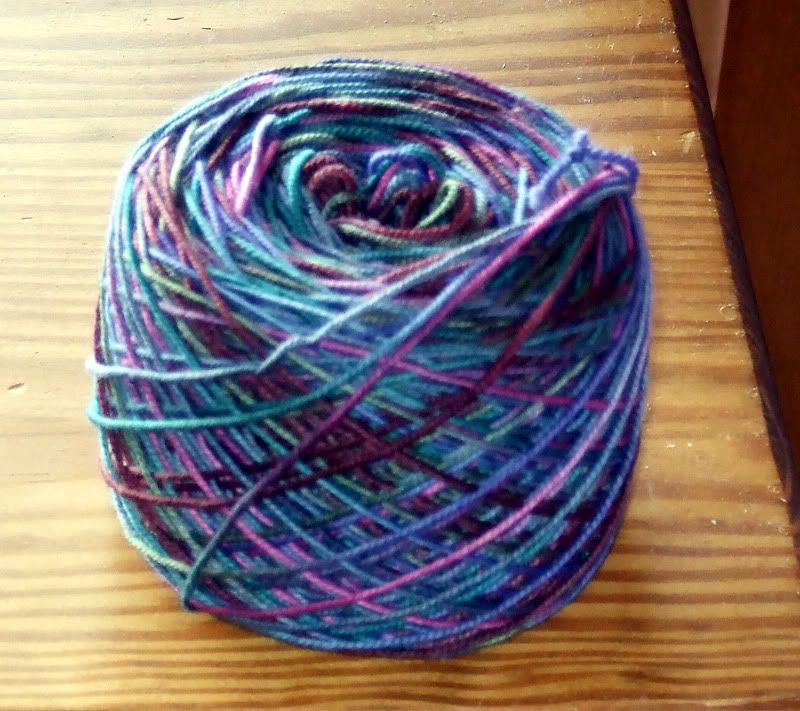 I think it looks even better here than it did in the skein...and it gets even better when it knits up!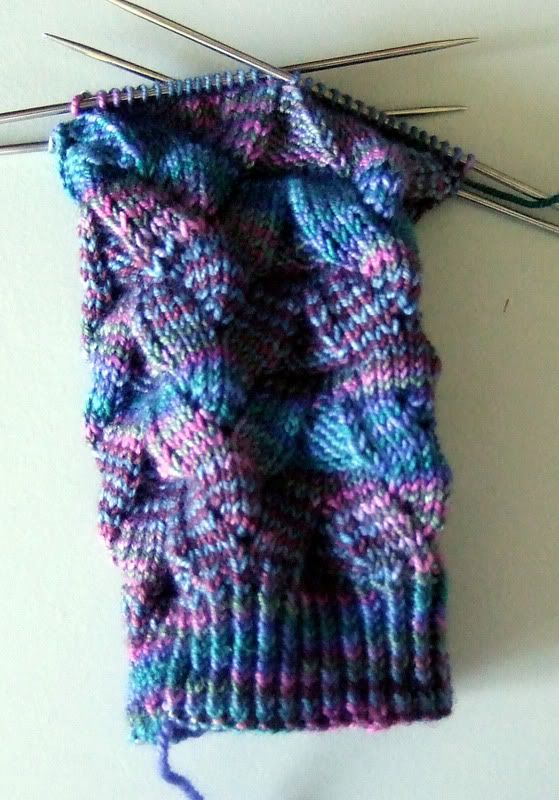 I started this at knitting group on Thursday night and am almost ready to start the heel flap (just a few more rows). I love this pattern and it looks so great with this colorway. I sort of wish I was going to get to keep these...but they are for the swap, so I hope the recipient really enjoys them. I am making a point of not knitting super tight (like I usually do) and am getting a lovely soft fabric.