Here is the new STR in all its glory...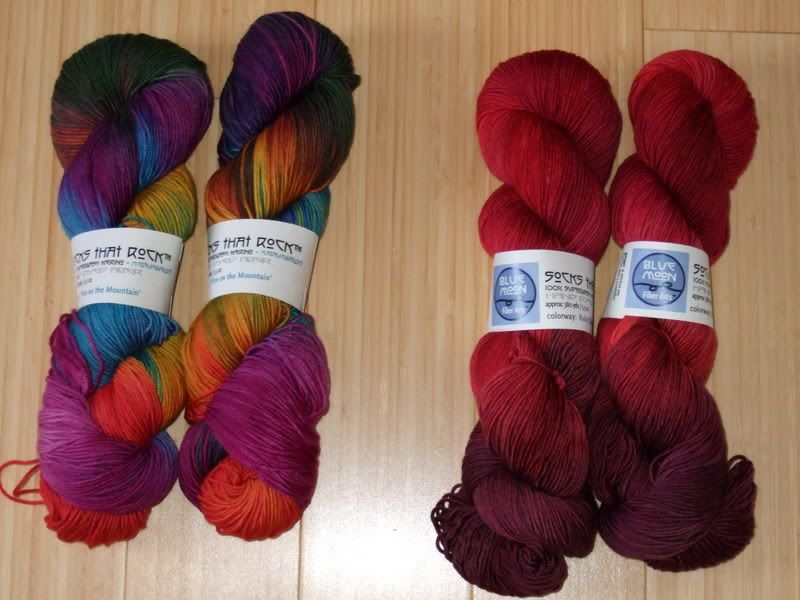 2 skeins of Fire on the Mountain, and 2 skeins of Ruby Slippers. No patterns for these specifically yet.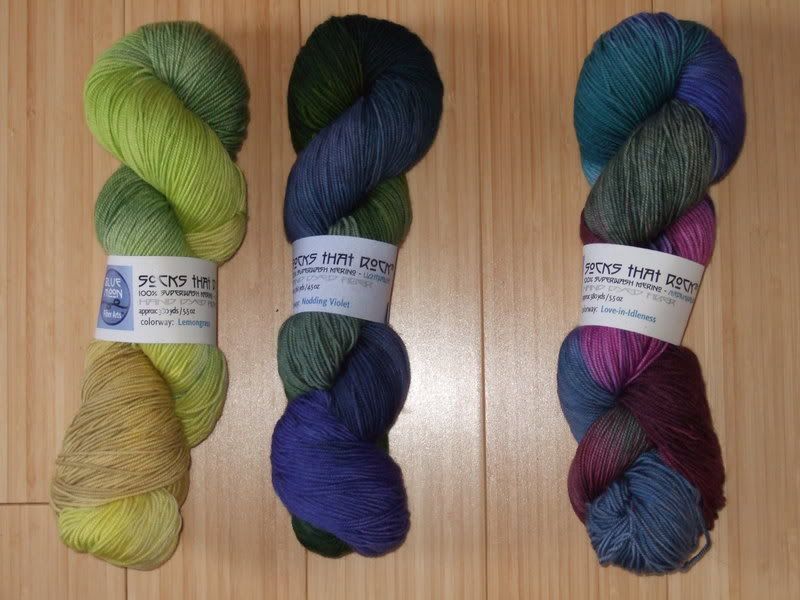 Lemongrass (will be socks for C, but I don't have a pattern selected yet), Nodding Violet (a gift for my Secret Pal reveal package), and Love in Idleness (for my Monkey exchange socks).
It is all so, so droolworthy.