Here is a sock I finished on the way back from the Peoria trip!
I know the foot part looks huge but it's actually not. I tried it on and it fits perfectly, and all the females in my family have the same size feet so whoever I give it to, it should work. And yes, I've already cast on for the second one, am about 2 inches into it.
Here is the other sock I'm working on, which is almost ready for me to shape the toe!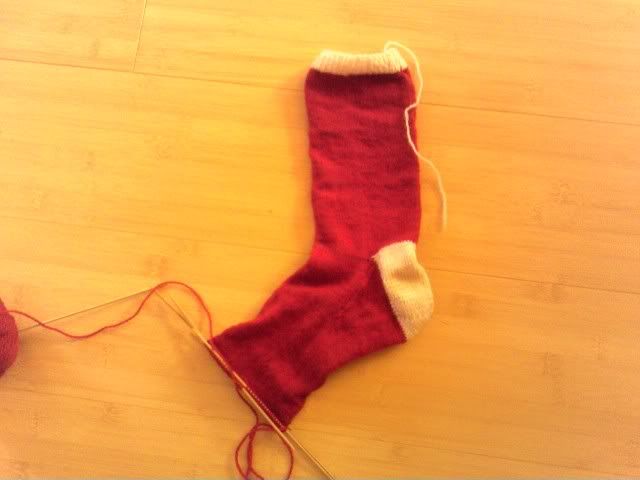 Since I'm adapting a pattern, I need to do some math before I finish it. But I'm hoping to actually get this one done over the weekend.
And my belated photos of the gorgeous needle rolls from my SP (in action)!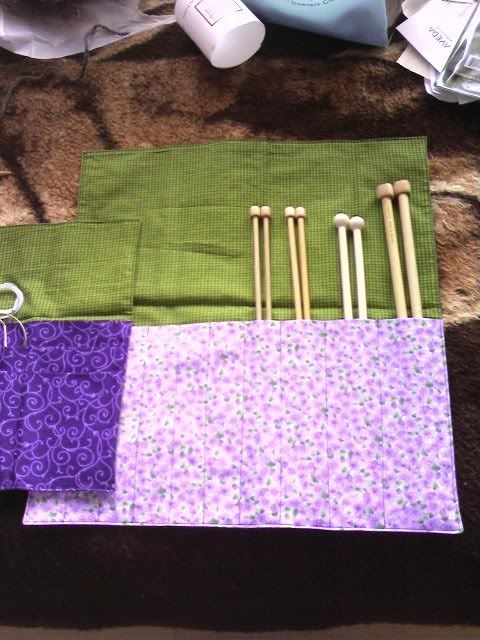 (I actually have more straights than that, but some of them are currently holding WIP's.)
Finally - my new swift and my first ball wound with the swift (surprise, another ball of sock yarn - I can't wait to get started working with those COLORS!)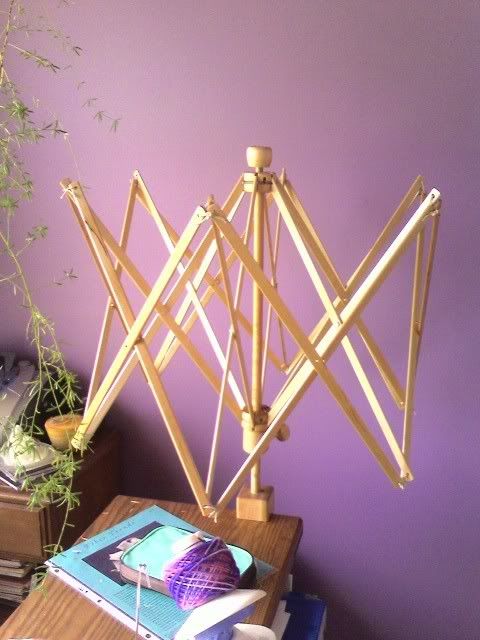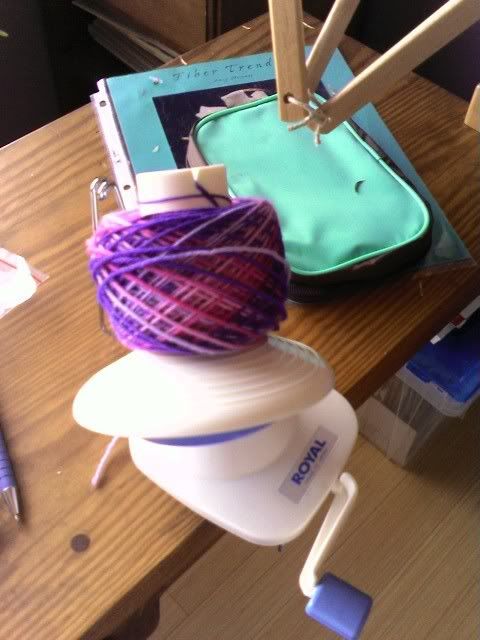 I placed an order at Knitpicks yesterday too.... I was mostly buying a few goodies for my SP, but you know, I had to add a few things for myself to get the free shipping - such as some size 2 DPNs and a couple skeins of superbulky alpaca (I have no clue what this will be for). Whee!