All I can say is my SP (no longer secret) totally rocks.
A few minutes ago this got dropped off at my house: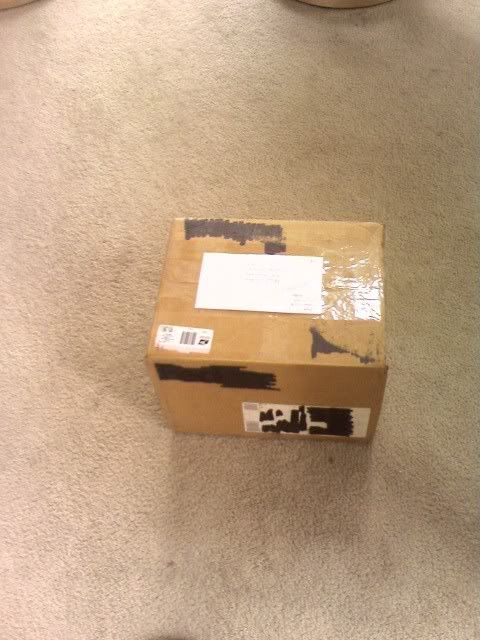 Full of possibility!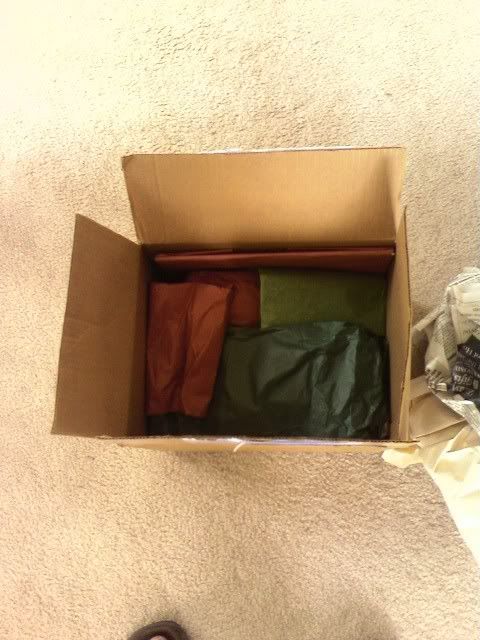 Wrapped goodies inside!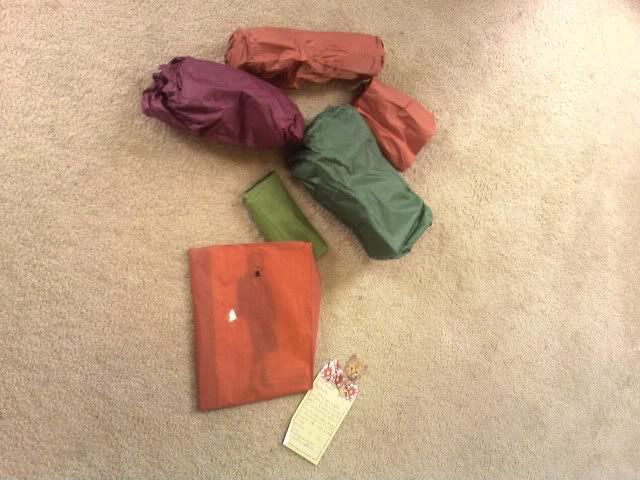 Everything all spread out...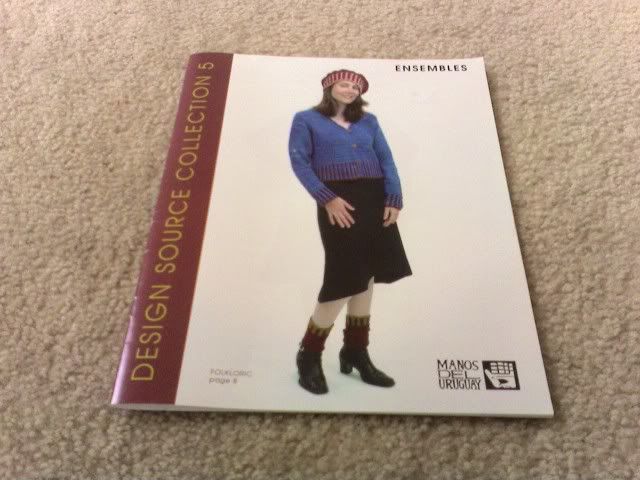 A booklet of Manos Del Uruguay patterns - giving me an excuse to work with one of my favorite yarns!
And some yarn to use for the patterns! :)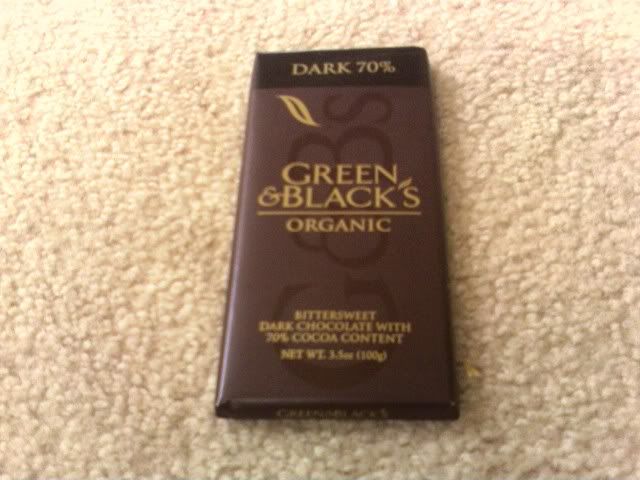 If I wasn't sure I loved my SP before, this made me sure. This is my FAVORITE chocolate.
And she actually knit me something! With beads in it! And it's lined and has a zipper! I am beyond impressed. It's so totally cute too!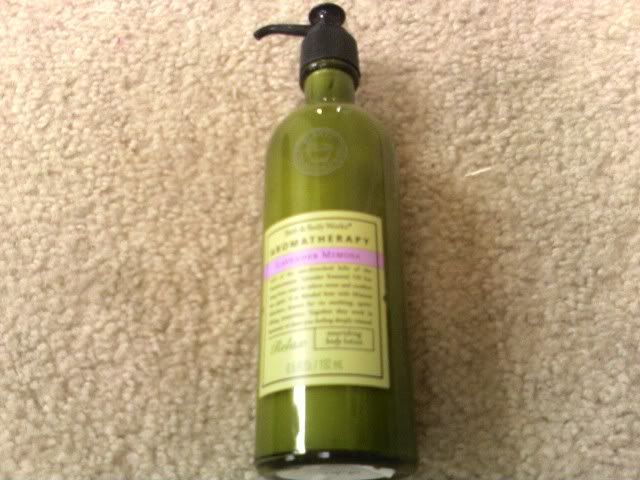 Yummy-smelling lotion to soothe my hands when they get dry from too much knitting...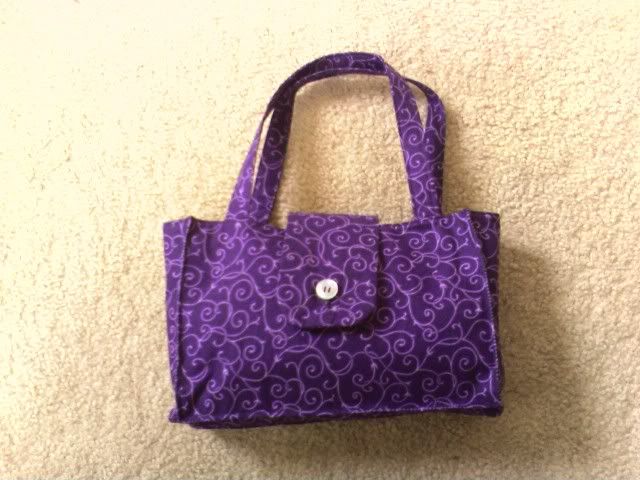 And a bag in fabric to match my needle rolls (C saw it and said "that is totally perfect for storing your sock knitting!")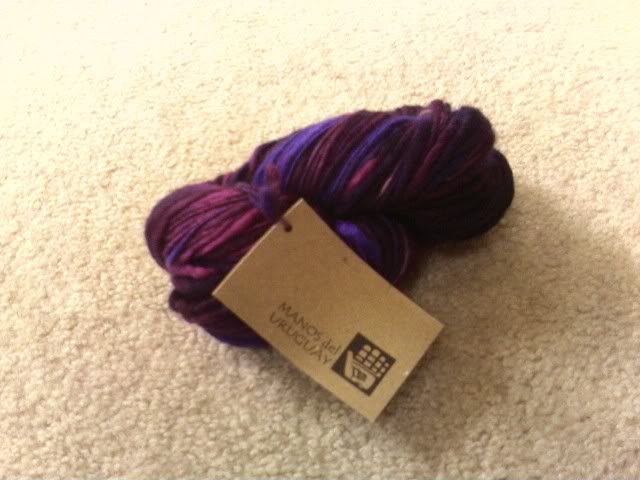 Oh, and this was inside the bag - I wish the colors had come through better. This is absolutely gorgeous.
Thank you so, so, so much
Julie
! This has been an incredibly fun few months. I look forward to reading your blog and finding out more about you. I hope your spoiler has spoiled you as much as you have spoiled me!