My plan has been to do about 3-4 rounds of Bayerische per day, but I got a little behind waiting for the circs to arrive. So I did 6 rounds today.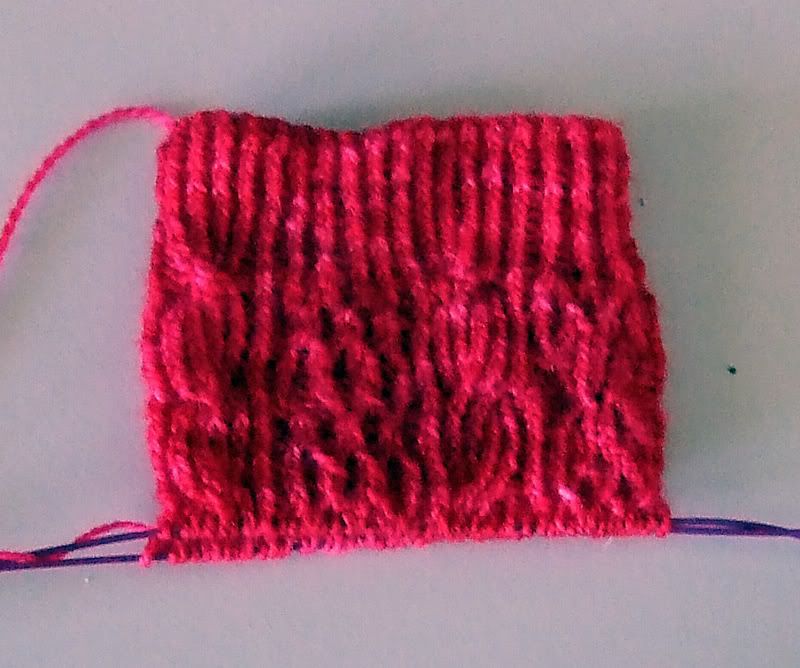 This photo shows the stitch pattern MUCH better than the one I took last night. Not sure if it was because I took this during the day or what. I still loathe row 2 of the charts.
The Monkeys will be my resting socks. I haven't worked on them yet today, but here is how far I got on them yesterday: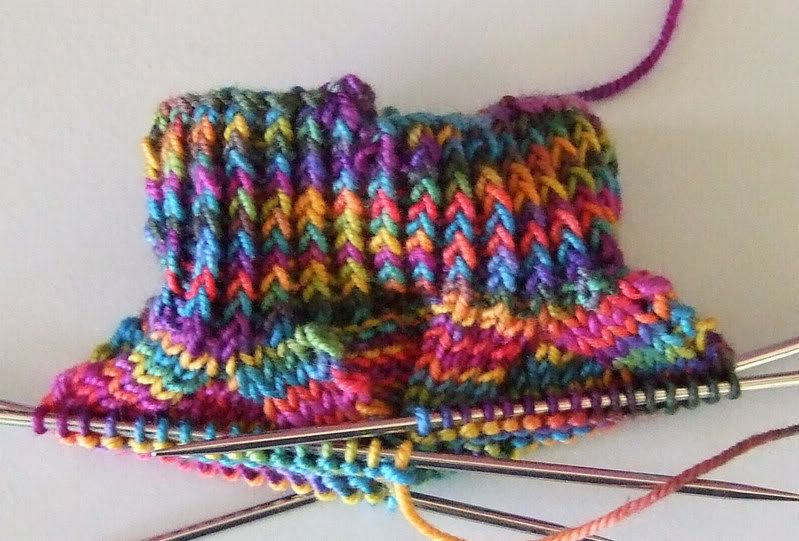 I am going to love these. Fire on the Mountain is a fantastic colorway. These will be really fun, I think.