Here is the group progress on Bayerische: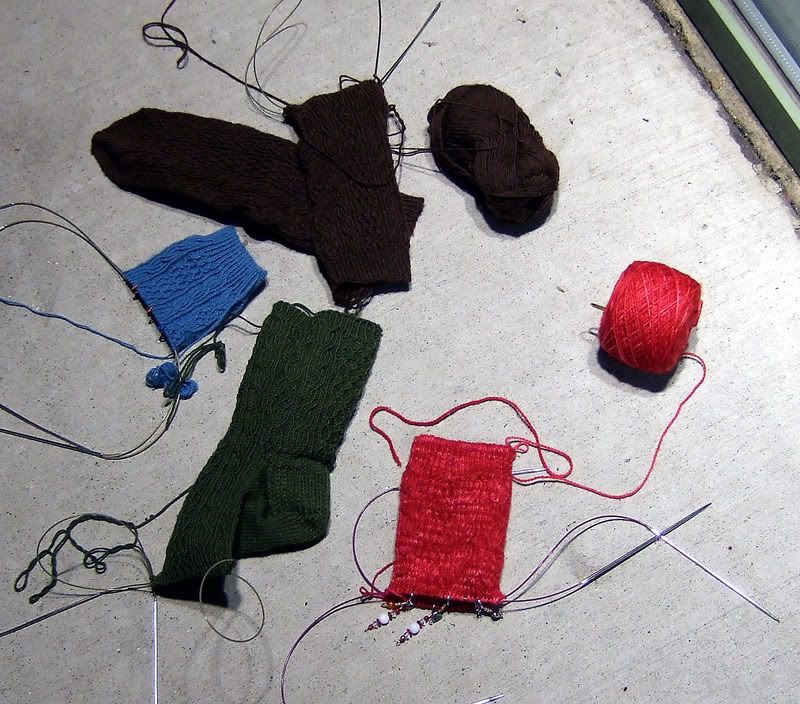 It's a little hard to see the patterns...I blame it on bad lighting. I can't believe Melissa is almost done with the second sock, but then she does commute by train. I'm still envious that she is that close to finishing this EVIL pattern.
I am 2.5 rows left from starting the heel flap. I thought about going for 4 pattern repeats, but I'm terrified of running out of yarn, so I'm sticking with 3. I think it's a decent length anyway.
Oh, and I just got into
Ravelry
!!! I guess I know what I'm doing this weekend ;)