Today I went to the
Midwest Fiber & Folk Art Fair
with
Kelly
,
Erica
, and Melissa. It was a really great day for it, mid 70's and sunny. Melissa made
Bluefaced Leicester
sheep cookies for the occasion!
Here is one of the vendor tents: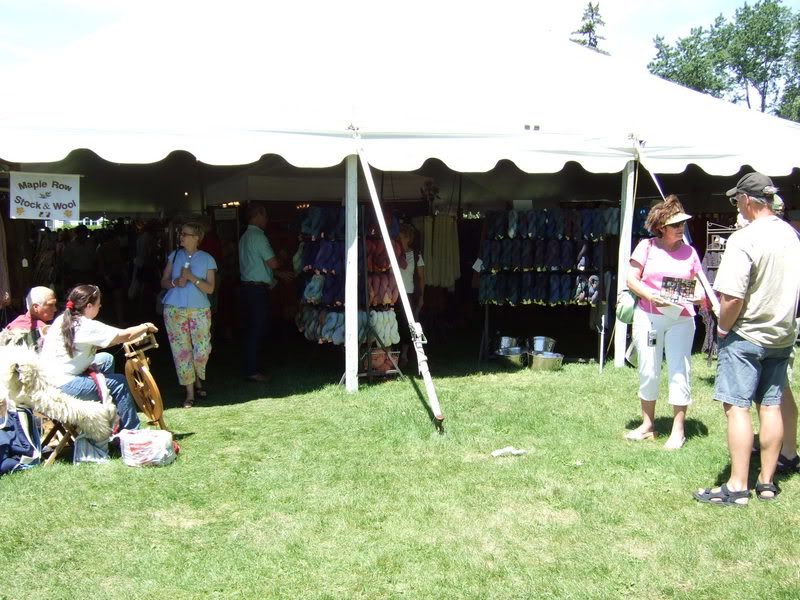 And that is all the photos I actually took while at the fair. It ended up feeling pretty warm out in the sun, and even under the tents after awhile. We did meet up with
Jess
(who was taking classes) for lunch, which was the basic fair food, but they did serve alcohol there which we all thought was an idea that should really catch on at these types of events.
I do, however, have photos of my haul: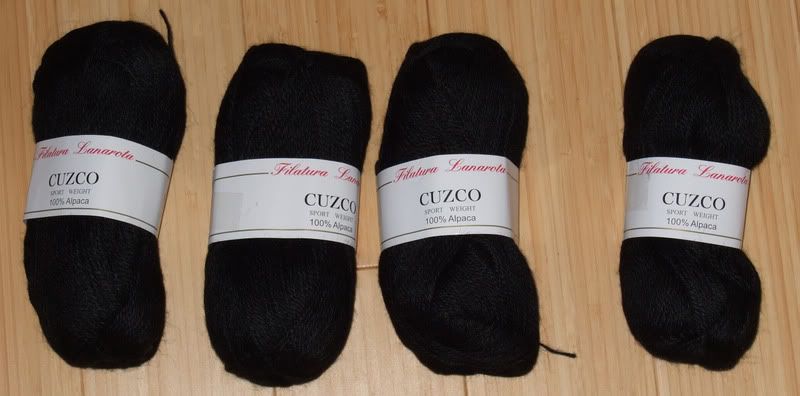 Sportweight pure alpaca for $2.95 per skein. These are destined to be gloves.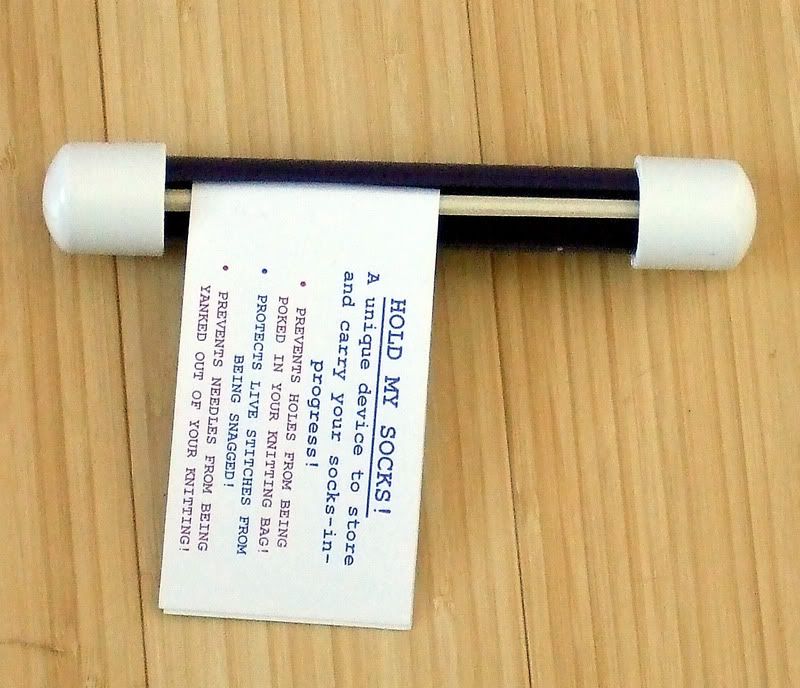 This is to hold my sock needles in use, to keep them from poking things and to keep the stitches from sliding off (like they did yesterday). I have been wanting one of these for AGES. I got this from
The Fold
's booth. I have not been to their store yet but do have plans to go sometime. Anyway, she was very low on STR so none of us ended up getting any.
Some gorgeous sale sock yarn from
Spirit Trail Fiberworks
, I could not pass up these colors.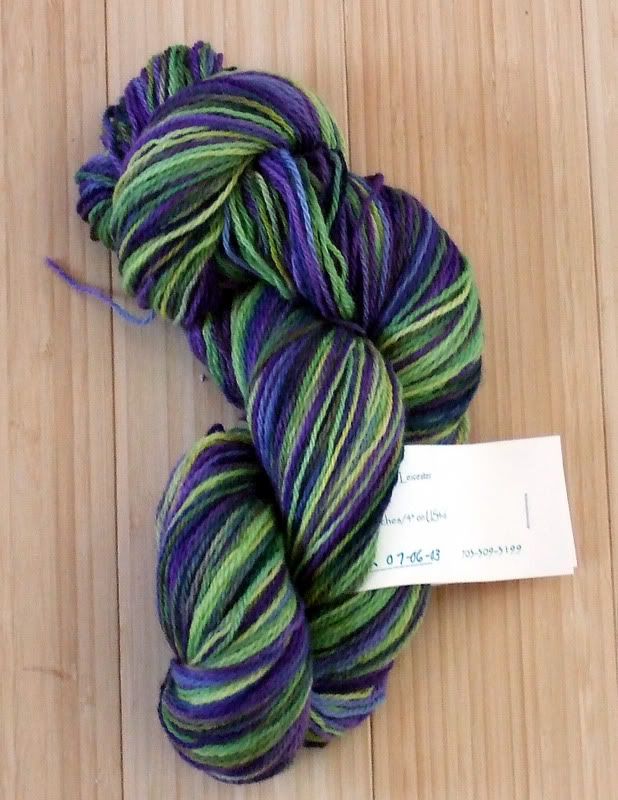 Also from Spirit Trail, this yarn's colors were actually what drew me into their booth. This is 100% Bluefaced Leicester wool (a little ironic, eh?). It is sooooo soft. They had this knit up into a pair of sample socks that make me want to get started with it NOW!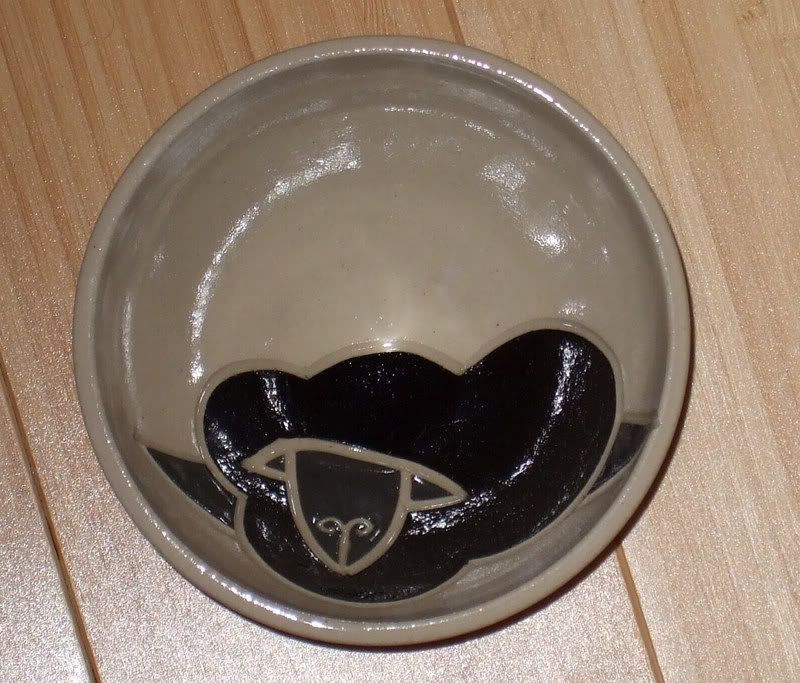 And this gorgeous bowl from
Jennie the Potter
. We had a great time looking at her work, and most of us bought something from her.
Speaking of potters, C has been reading the new Harry Potter book all day and I am just waiting for it to be my turn. He is almost done. It will probably take me somewhere in the neighborhood of a week to finish, I imagine.
Oh, and for those of you who might be feeling bad about the size of your stash,
this
ought to make you feel better about it.