Another rough day at work today (though thankfully the boss was not mad at me), I got home (at 7:35 pm, but I digress) to find this: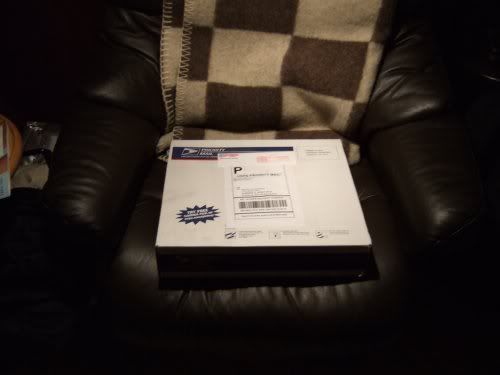 My first STR shipment! (That is my knitting chair it's sitting on, BTW.)
The lovely binder...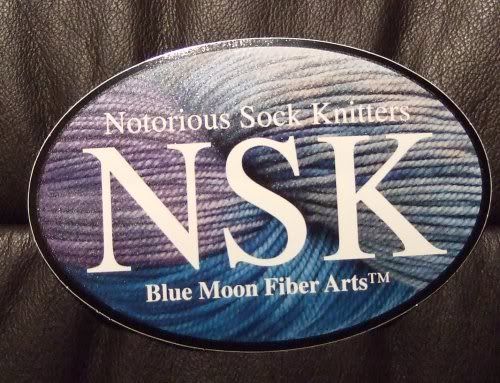 Bumper sticker (I never use bumper stickers, but I am tempted by this one.)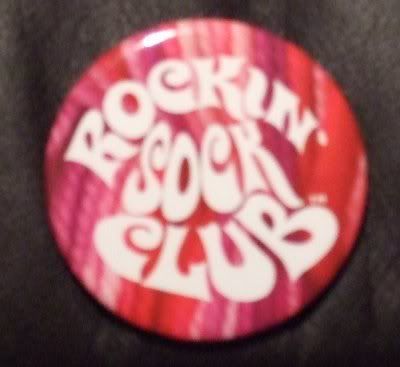 Blurry photo of a button pin.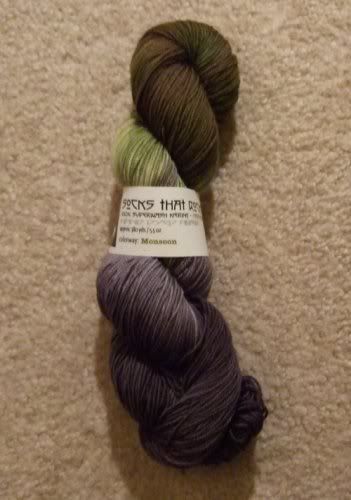 YARN!!! The colorway is called "Monsoon". I can't wait to work with it.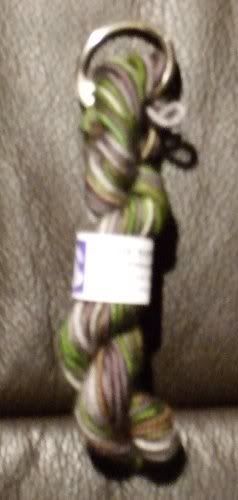 Another blurry photo - this time of an emergency sock yarn keychain. Is that cute or what? But clearly, I suck at photography.
Anyway - I dug into the binder and looked at this month's pattern. It is a toe-up, requiring a crochet chain cast-on. What this means is that I'm going to need help (I couldn't make a crochet chain if someone had a gun to my head), and will not be able to start the sock before my trip - as the person who would help me is on vacation for another week.
I'm now pondering some fingerless gloves for the flight.