So, I won a drawing over at
Wendy's
blog! I got the book yesterday:
So fun - I can't wait to read it! Thanks Wendy!
I also got a Knitpicks order. I got some size 0 DPN's (yikes times 1000) and a small cable needle, which I didn't photograph, but I also got one of the KIP bags (which were on sale so I couldn't resist):
It is a very nice size, now I am pondering buying more....hmmm.
And here is the progress on the basketweave sleeves. They really do match - they are just scrunched as they keep getting wider.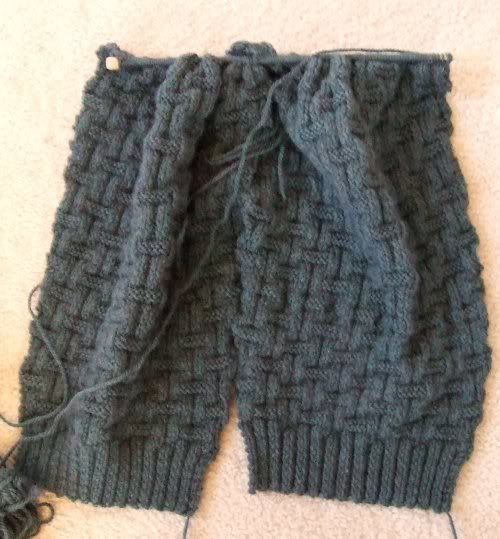 They look nice but it is VERY slow going. I am hoping to get 18 more rows done tonight - we'll see if that actually happens or not. Then 16 more rows and I'm done with the decreases. I really want to get the sleeves done by next weekend so I can do all the grafting, zipper installing, and collar knitting by C's birthday. I have some miso soup and sashimi headed my way in about 40 minutes - let's see if I can get 4 rows done by the time it gets here.