Today was a Valentines Day open house at the glassblowing studio where we went before Christmas. They were helping people make their own glass hearts...so of course I had to go.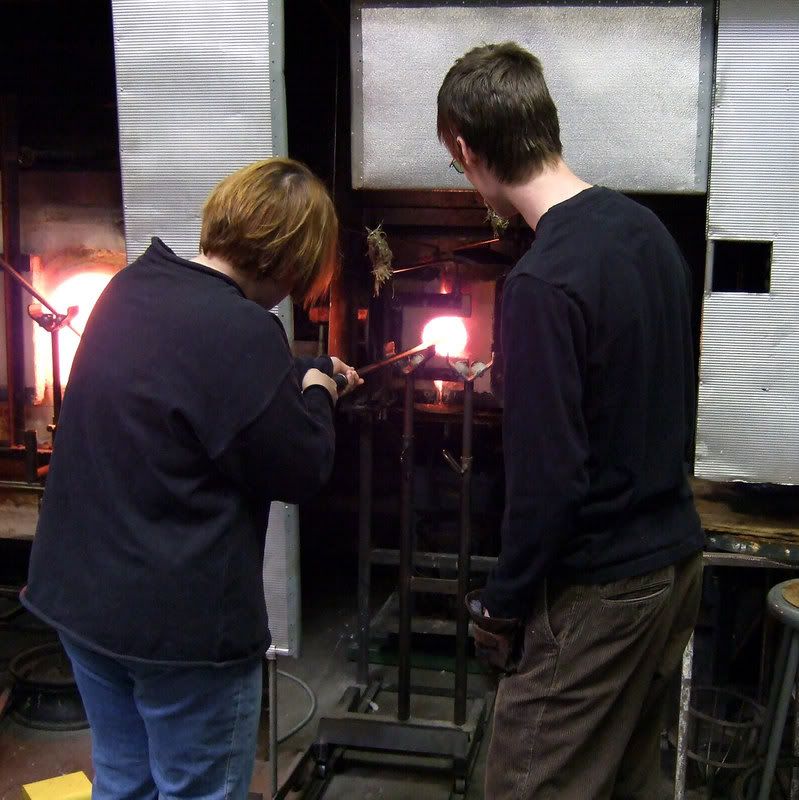 Here I am taking the piece on one of its trips into the glory hole...you have to heat it up pretty much every time you want to do something with it. Put color on it, heat it up. Put another color on it, heat it up. Shape it in the mold, heat it up.
This one is pretty unflattering (I am NOT photogenic by nature) but I'm posting it anyway because you can see the actual piece. And you can see that I only do about 15% of the actual work in creating this thing...but it's still fun. Anyway, it needs to stay there and cool until Monday, then I can go pick it up - though I will probably wait until next weekend to go because, um, I do have to work and their hours are 10-4.
When I got home, my other package from
Kellie
had finally arrived: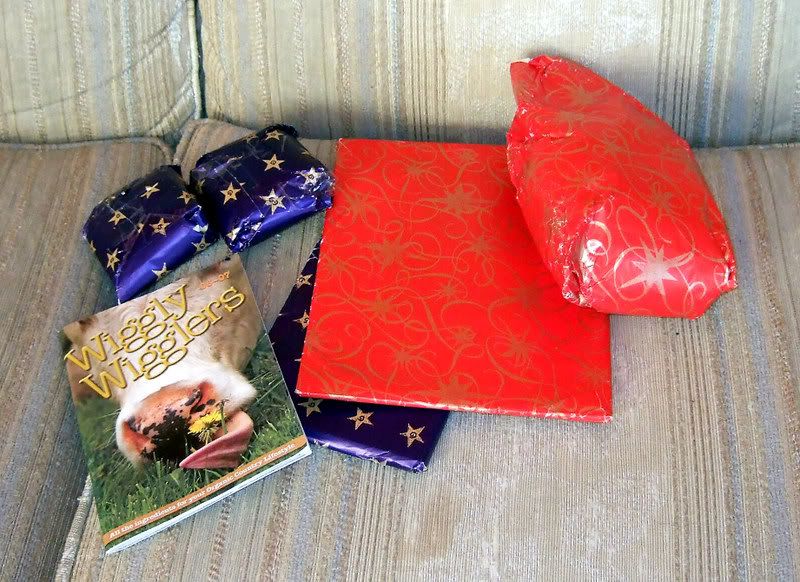 (almost forgot to take a photo before I tore into it!)
Some lovely purple Rowan wool..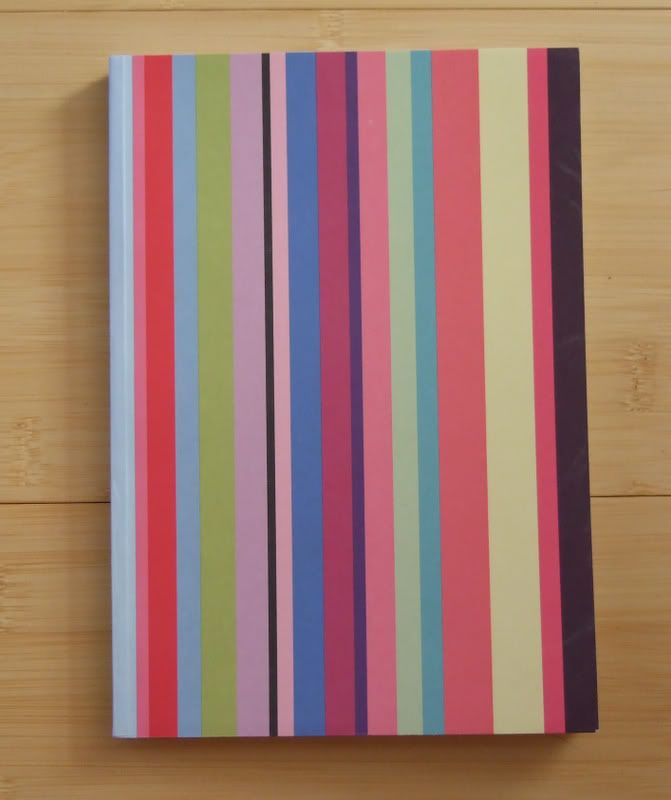 a fun journal - half of the pages are lined and half are completely blank.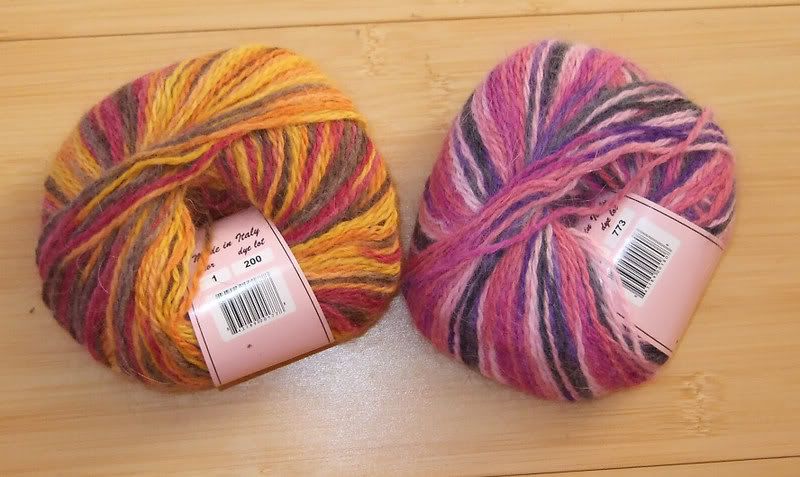 Some supersoft yarn (with angora!) in scrumptious colors...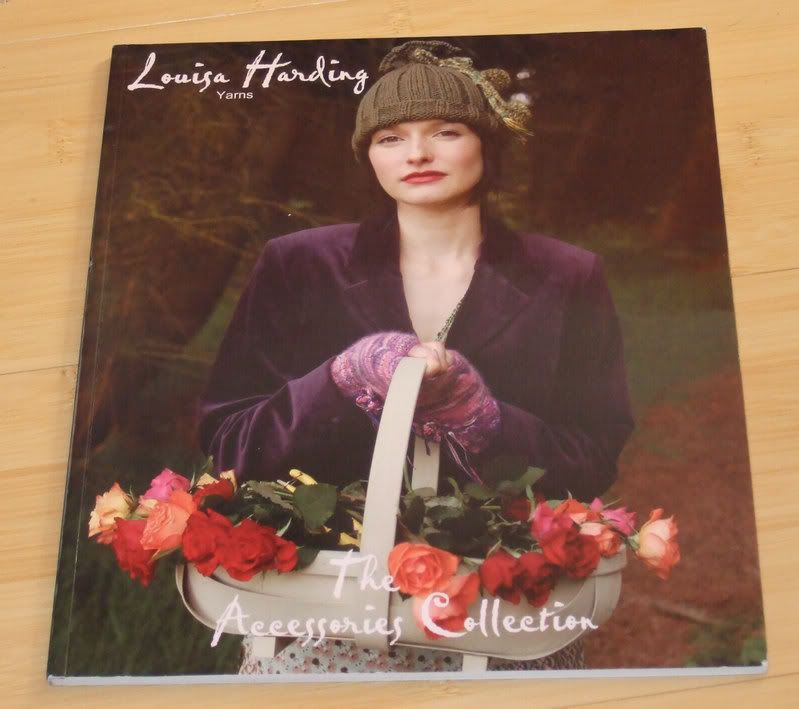 And a fun pattern book - I am eyeing the glove pattern, personally.
Thanks again Kellie - this was tons of fun and I am already making my way through those digestives :)
In other news - finally I finished my own pair of retro rib socks today :
They look different sizes, but it's only because I've tried on the one on the left, and stretched it out a bit.
And a look at my progress on the basketweave sweater: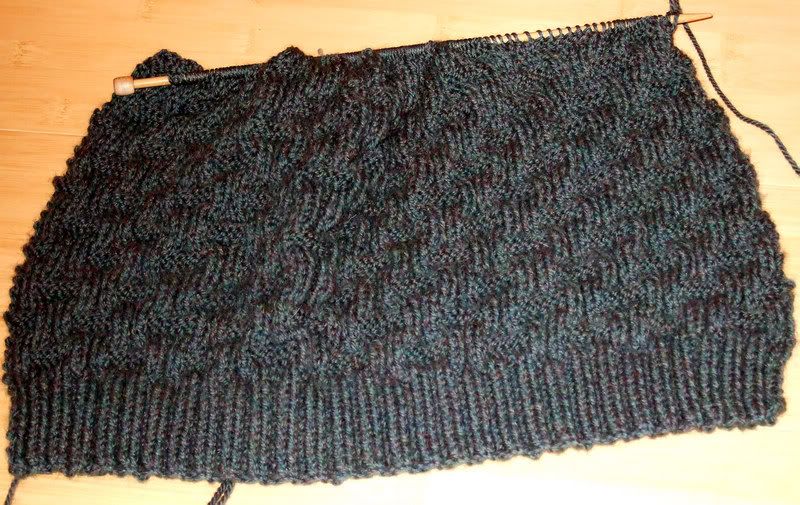 This photo does not do justice to the basketweave pattern. I'll try to get a better one soon. I've got about 20 rows left before I start shaping the armholes...then not long after that I get the excitement of separating for the neck zipper.
So I'm looking at the weather forecast and they are saying the low tonight is 7. However, it is currently -1. How the heck does that work?
(do I really have to go to the gym tomorrow morning? sigh.)