So, here is the yarn prior to winding...

I am now 3 pattern repeats into the Monkey sock...I seem to have finally figured it out - thanks to all those who helped!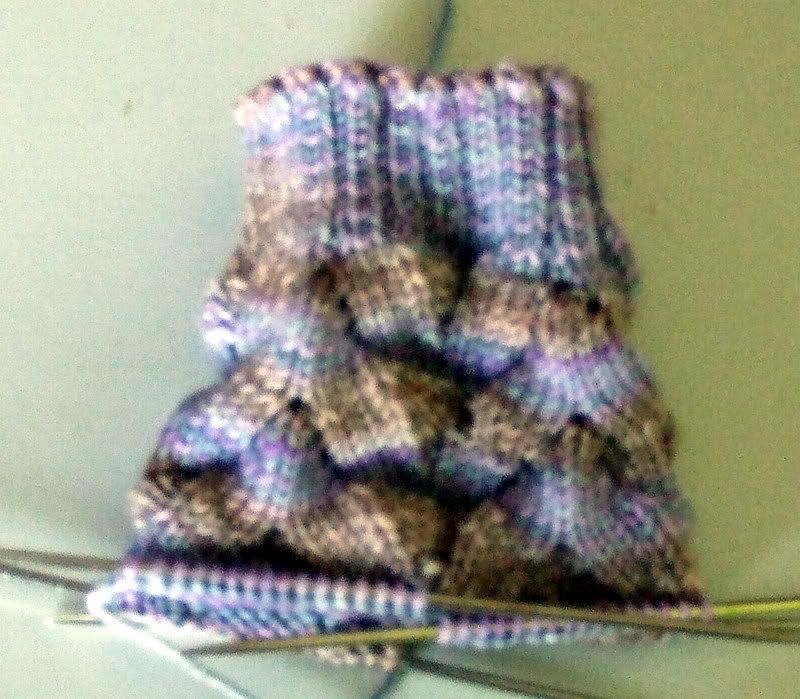 It is striping nicely. I am dead-on with the gauge but I'm a little nervous these won't fit because they're not very stretchy. Oh well - if they don't I'll be ahead on Christmas knitting, eh?
Today I actually feel worse than the last few days...got a really awful cough, my lungs feel raw. And it's really too warm out to be drinking hot tea. I went to the gym and swam this morning, which was a huge mistake - I was really struggling to breathe...so I did not go to yoga. I think I will skip tomorrow.