Does anyone else have an uncontrollable urge to clean on January 1st? I am combining this with another uncontrollable urge - to relax after the craziness of the holidays. Hence, I am online for a few minutes, folding laundry for a few minutes, knitting for a few minutes, scrubbing sinks for a few minutes, etc. But it seems to work OK.
Last week I knit myself an alpaca neck cowl. SO nice to knit something on circs! (This photo is courtesy of my cell phone, as I'm not sure I can take a self portrait with the fancy digicam.) This will be nice to wear with my coats/outfits that don't work well with a long scarf.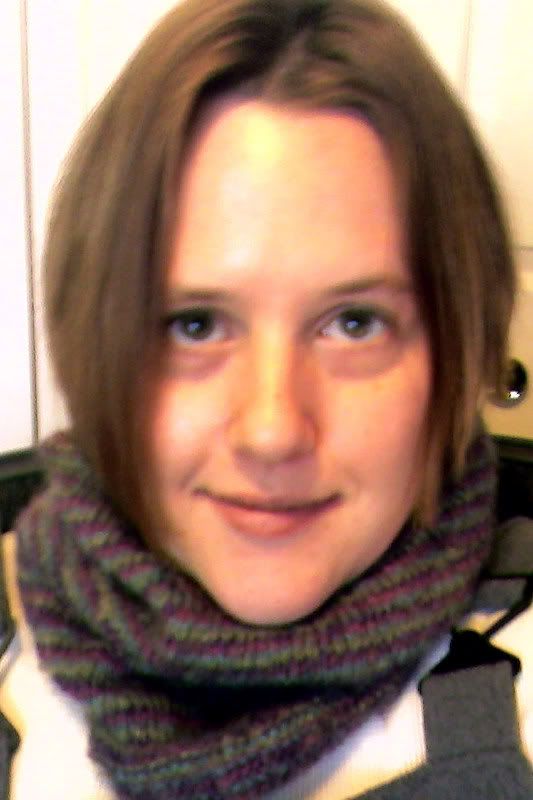 Yesterday I started a pair of socks for myself. I have no idea how long this will take as I am NOT going to rush it and I will likely be working on other projects at the same time...but I will post periodic photos of my progress. The yarn is Plymouth Sockotta - 45% cotton, 40% superwash wool, and 15% nylon. I hope it is comfortable to wear...it feels strange to knit, a little rough.
Today I signed up for the
Rockin' Sock Club
...this entails knitting 6 pairs of socks over the course of the year (which is about equal to what I did in '06, with not being able to knit anything else). Am I nuts????