Ok, first, I apologize this is late, but I had technical difficulties. My PC has difficulty recognizing my new camera (why did I want something fancier than my cell phone camera again???)
Anyway, I decided to make clam chowder from scratch yesterday.
Clams, freshly scrubbed: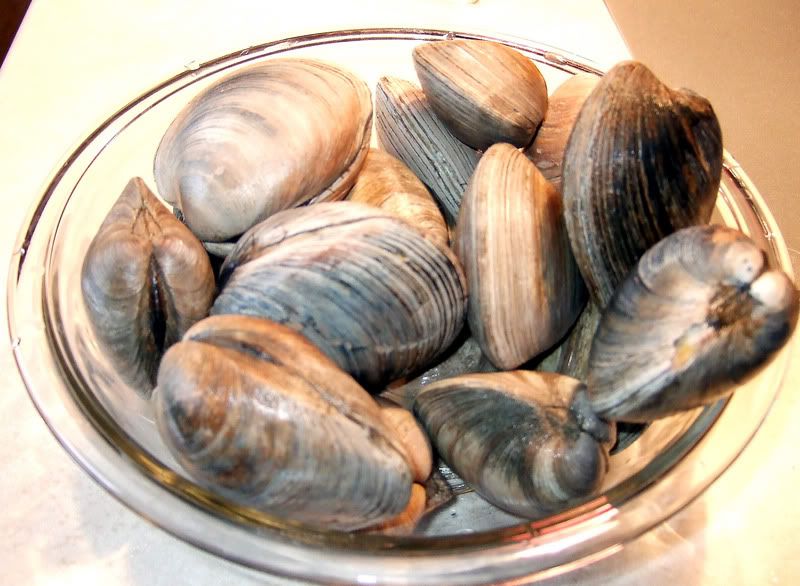 Clams steamed and chopped: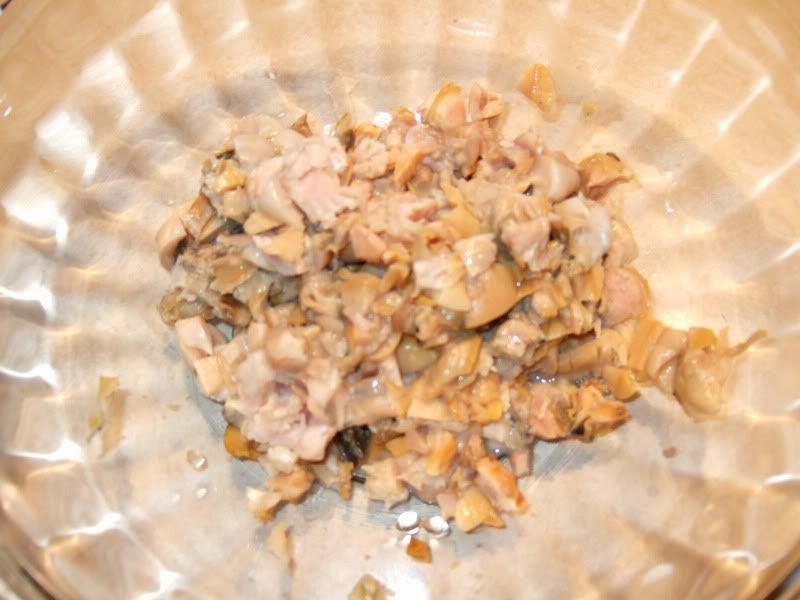 OK, now look at that. Clams are truly disgusting. I've never realized before just how disgusting, because you usually pop the whole thing in your mouth, but ewwww. I did NOT like chopping them.
Finished chowder: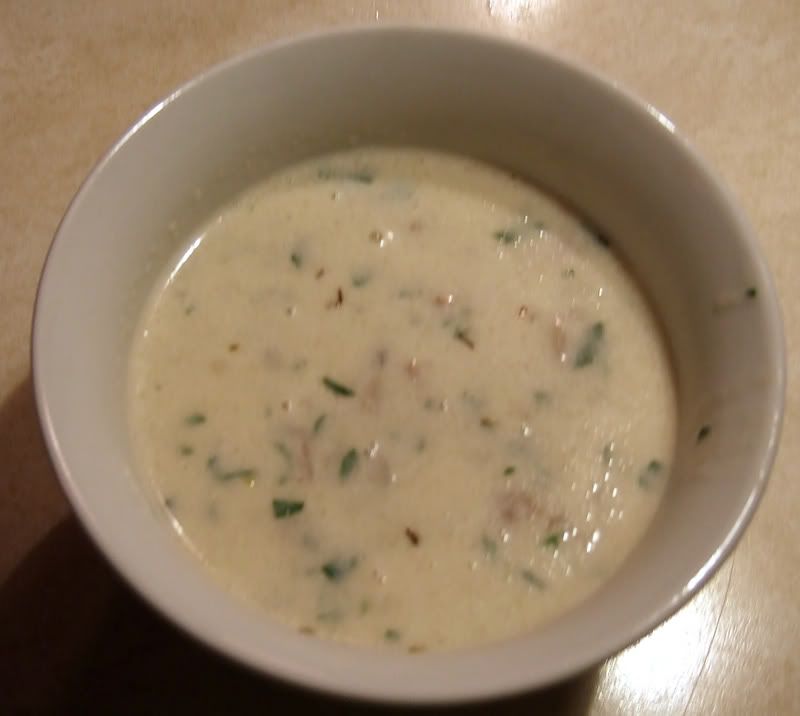 It was thinner than I'd have liked, even though the recipe specifically talked about how it was supposed to be very thick. Also, I would use less smoky bacon next time because it tasted more like potato-and-bacon soup. (I do have to admit that today the leftovers were actually better than the fresh soup yesterday.)
And, to go along, popovers!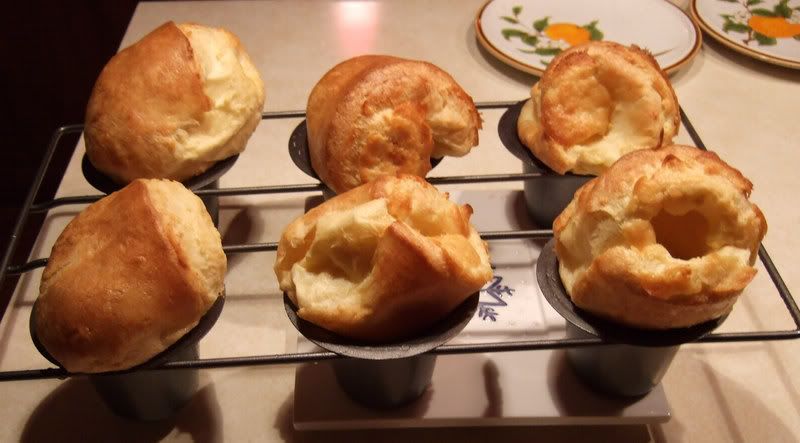 These are a favorite but I had forgotten about them and hadn't made them in ages. This was really what the craving was for, and chowder came up when I wondered what to have with the popovers.
And I did promise the retro rib:
I do have to say I'm disappointed in the representation of colorways on the Knitpicks website. This one did not show any pink at all on the site, but look how much is in there. I can live with it, but I definitely wouldn't have chosen it.
And, there is big news today from work...I got a promotion! This is a fairly big deal. I am now a Senior Marketing Manager, with 7 people reporting up through me. Wow. Wish me luck!