Well, you'd think I'd be finishing off those Web Socks, but you'd be wrong. :)

This is the cuff from the Summer of Love Lace socks, which were the August 2007 Rockin' Sock Club kit. I am going to get through these club kits and get caught up, if it kills me. After steam blocking the cuff, I couldn't resist doing more:
I'm now working on the heel flap already (because these socks are so short). But it's late, so I think the flap will be as far as I get tonight.
I also made some double-decker brownies tonight.
Brownie on bottom...
Chocolate chip cookie on top.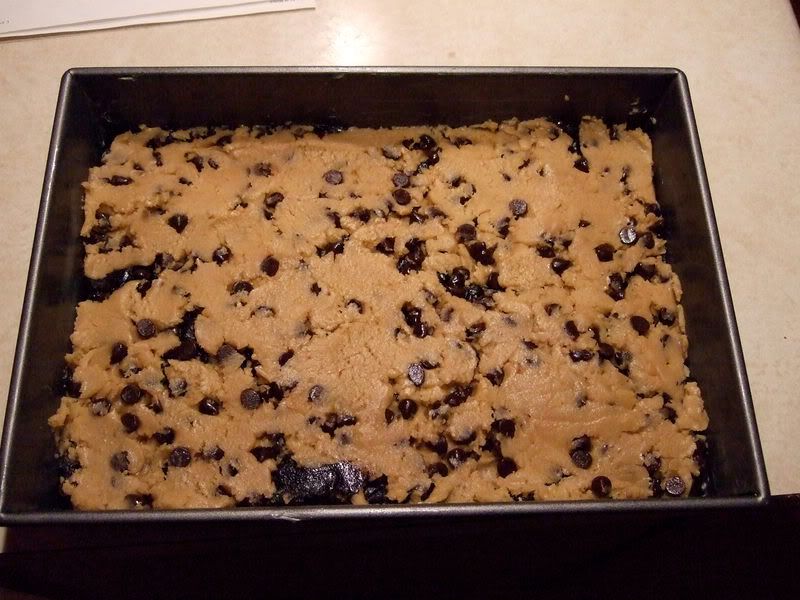 Yum!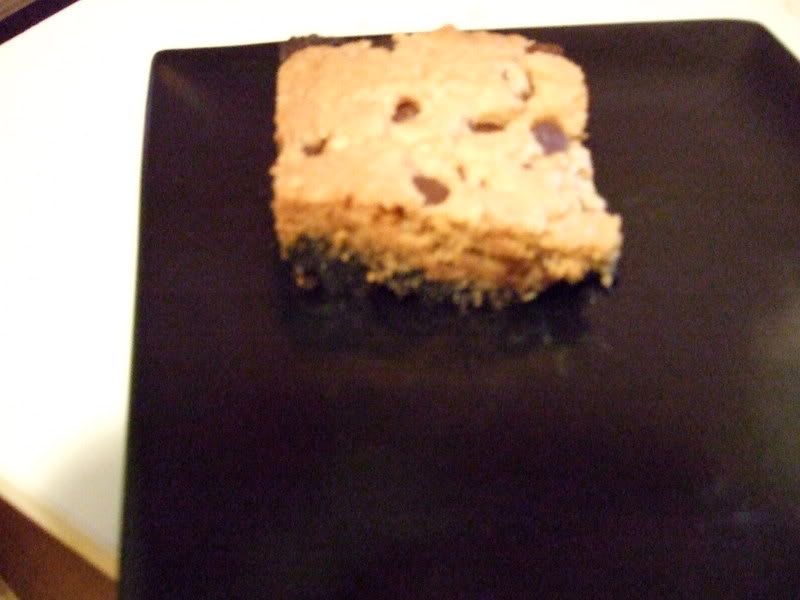 And for your viewing pleasure, my Siamese girl Tindomerel has decided to have a rare moment of cooperation with her poor photographer :)