Yes, I am doing the thing everyone's doing, or to be more accurate, that everyone did awhile ago.
This is the beginning of a
Clapotis
.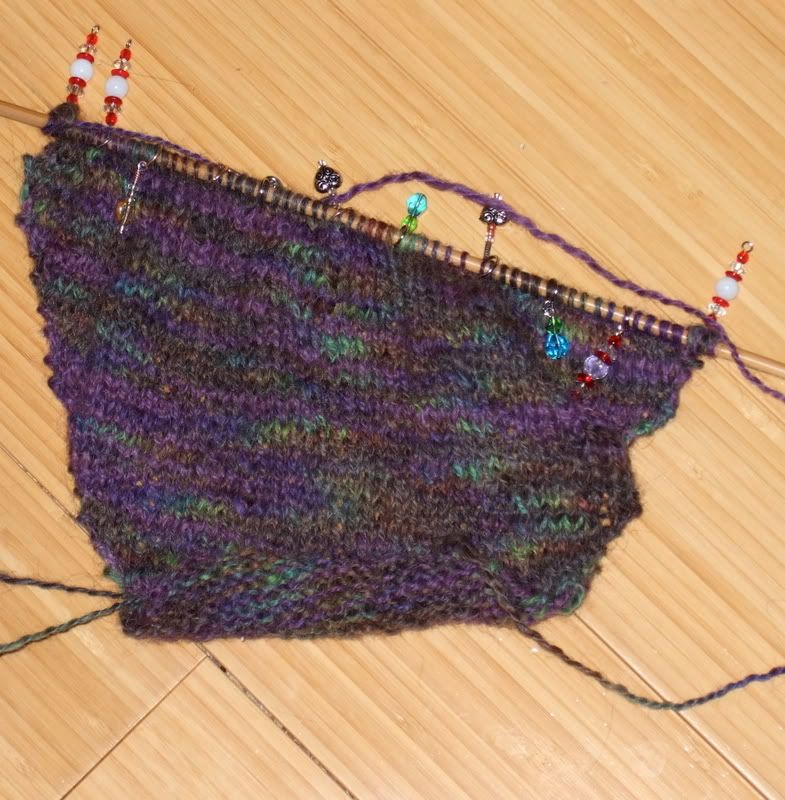 I want a wrap, and I want it done faster than a lace one. I'd like to have it done by the 28th, if at all possible. I have symphony tickets, and I always get cold after intermission.
I am about halfway through the increasing section. I haven't been able to spend as much time as I'd like, due to a) being very tired, b) baking, and c) taking 3 hours to find my size 8 needles. Oh, it's in Great Adirondack Sierra, 100% alpaca. I bought this a year ago I think, at a store in Cleveland that has since gone out of business. I have 600 yards and think I should be able to make it. My gauge is a little loose so I'm hoping that helps (or perhaps I'm just delusional).
I also finished the first of the Summer of Love Lace socks this morning.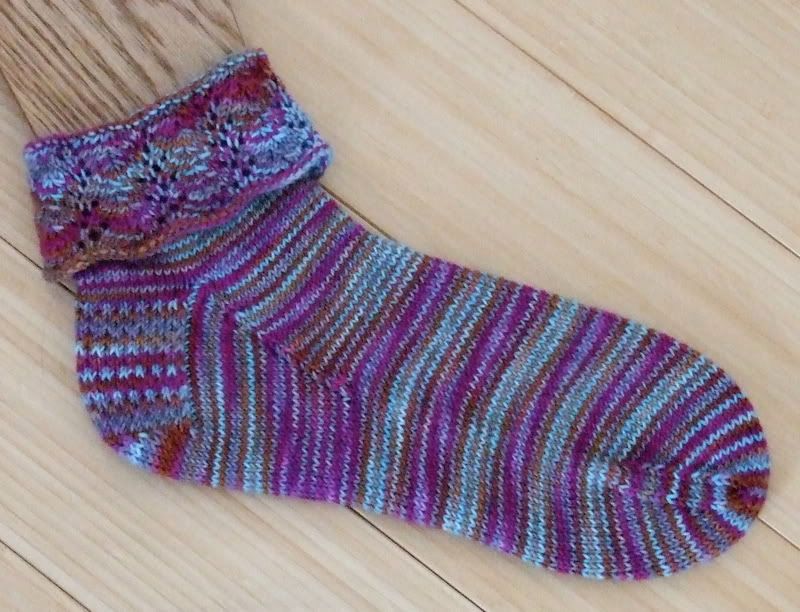 I'm not sure when I'll cast on for the second, I may wait until Clapotis is done...on the other hand, I really need a portable project, so it would behoove me to get some sort of sock on the needles ASAP.
The
Evil Yarn Store
(not, as you may think, evil because it makes me spend money, but because everyone who works there seems to be mean) had a sale this weekend and since we happened to be in the area yesterday, Kelly and I stopped in.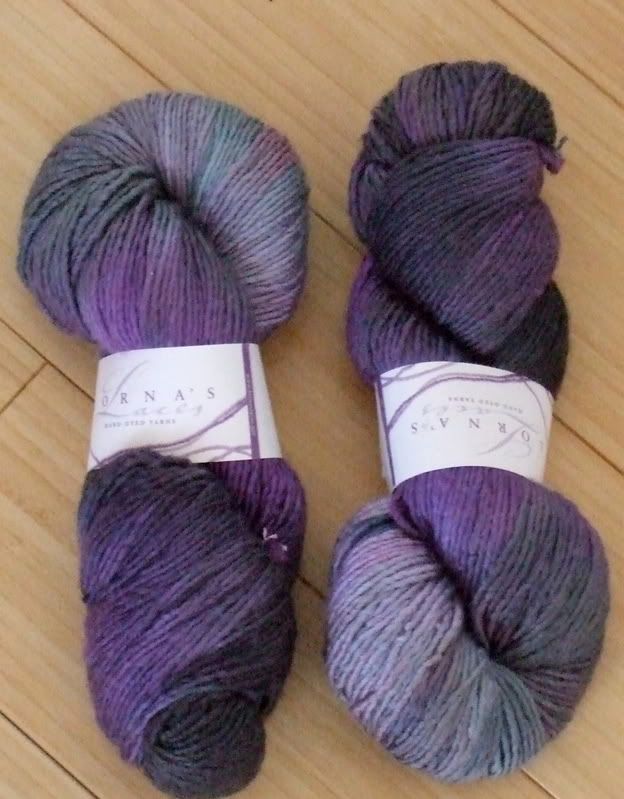 Are you surprised? Purple and black/gray? Of course not. It's Lorna's Laces Lion and Lamb, 50% silk, 50% wool. Black Purl colorway. Stupid expensive, but at least I got 20% off.