So, we got about 12 inches of snow Friday night/Saturday morning :( Driving home from work on Friday was horrible, then had to shovel 9 inches, and then in the morning had to shovel 3 more, plus the mess from the plow. About 3 hours total shoveling...ick! Messed up my swim mileage again too....I should be around 140 miles, but instead am at about 109. Sigh. Now a lot of the snow is melted, and tomorrow it's supposed to be about 55, so most of it should be gone after that.
I got my new STR on Saturday (cover your eyes if you don't want spoilers!):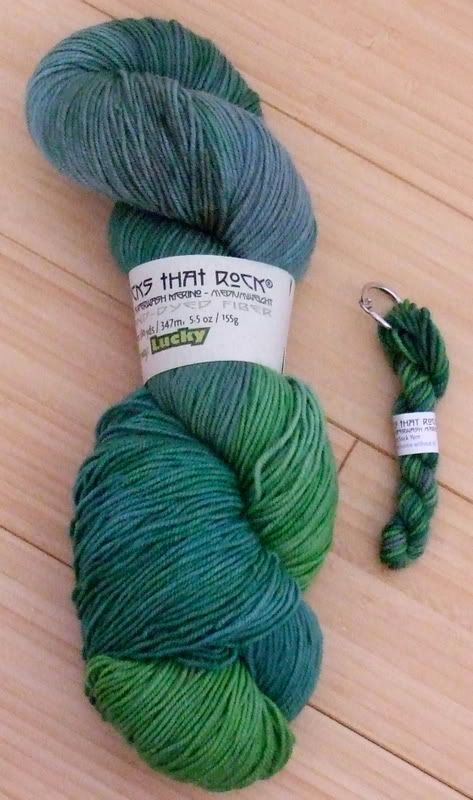 It's beautiful. Of course, I am still on last August's sock, so who knows when I will get to play with this. I am actually hoping to finish August sometime this week though and then start on October, so all hope is not lost.
I did, last night, start some socks for my Grandma:
This is Seduction Socks, by Ann Budd. I sort of hate them. So. Ugly. I have seen nice ones, but the pattern does NOT work with this yarn. These are going to be frogged, as much as I hate frogging. Am going to try Twinkleberry instead. We'll see how that one goes.