When we left Orcas Island, we headed down to Seattle. It was our 5-year wedding anniversary (Sept 28th), and we spent half of it in the car, though it started and ended well. We had our last kayak outing in the morning, then after brunch headed to the ferry and then had a long drive into downtown Seattle - not to mention that we hit Friday rush hour traffic just as we got there. But we did get there finally. We stayed in a small hotel that took up a couple floors of a building, and they had balloons in there for our anniversary: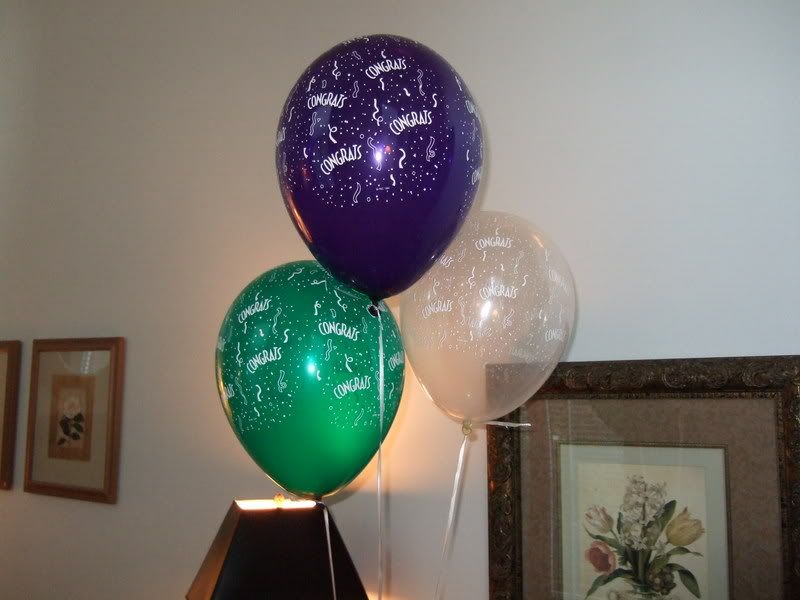 Here is a shot of the room:
They put teddy bears in all the rooms, though it's something like $80 if you actually want to take it home. (We didn't.)
For our anniversary dinner, we went to
Chandler's Crabhouse
, and I want to go back to Seattle just so I can go to that restaurant again. I had this amazing seafood chowder that had clams, shrimp, and crab...I swear it was the best soup I've ever had. I am practically drooling just thinking about it. They were having a Crabfest special going on, and we ordered one of the special entrees. It was 4 lbs. of King Crab, (meant to share - yikes it's a lot of crab) cracked at the table by the restaurant manager. I talked him into letting me take a photo before he got started:
That is way more food than it looks like, believe me. It came with 2 sides - sauteed wild mushrooms with pancetta, and vanilla bean sweet potatoes. Normally I don't even bother with sides when I eat crab, but these were unbelievably amazing. I need to find/create a recipe for vanilla sweet potatoes. We had a nice Chilean Syrah rose wine along with this and it paired up really well. The service was outstanding in addition to the food - I highly recommend this place and will definitely be going back as soon as I can get back out there.
You may have heard how highly caffeinated people are in Seattle...but did you know there are little espresso shacks EVERYWHERE? Not right downtown, but in the non-downtown parts of the city and all over the suburbs. And they all seem to be doing a brisk business. I only managed to get pictures of a couple of them...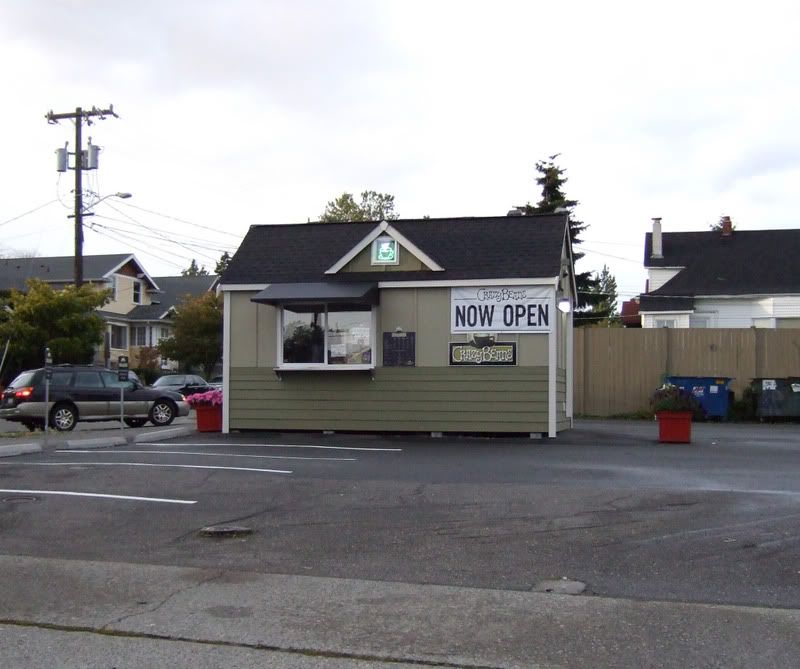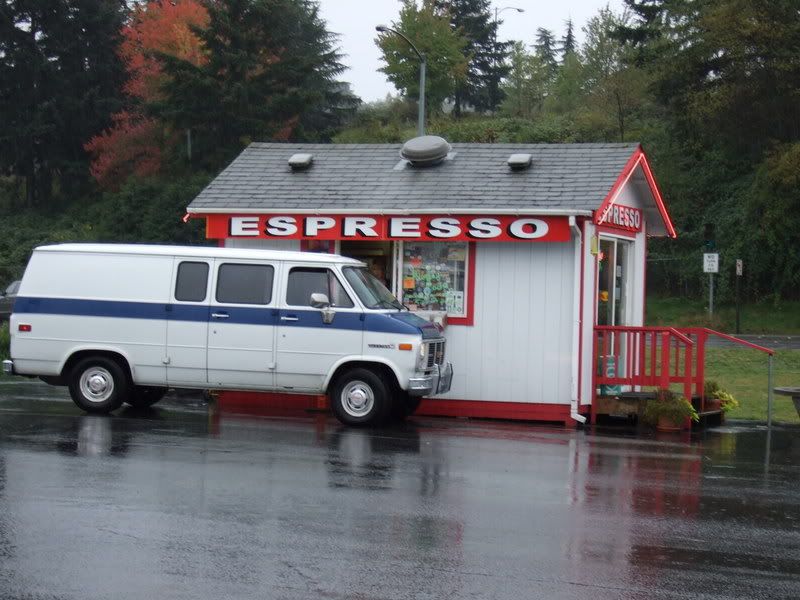 Of course we had to go to Pike Place Market - one of my favorite places. I purposely booked us at a hotel that was only a couple blocks from there so we could easily walk.
Sunflowers at one of the flower booths: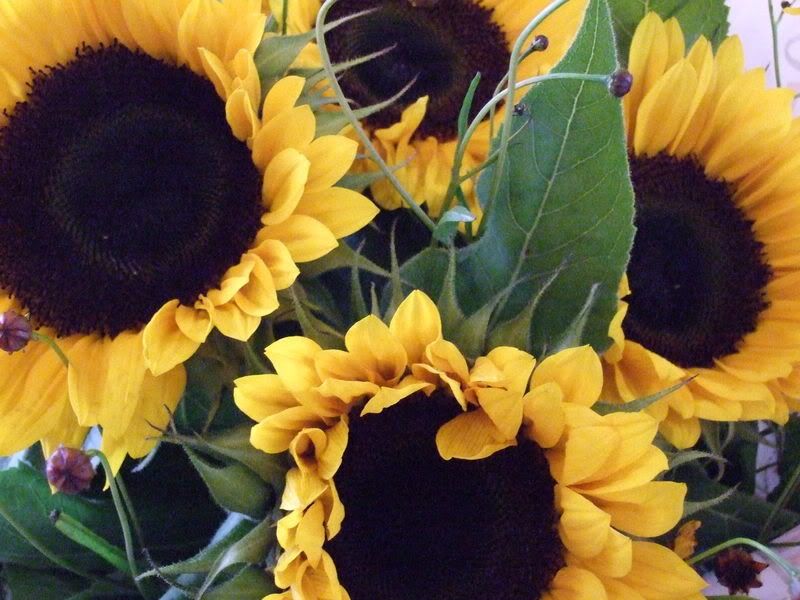 This is the famous fish stand where they throw the fish you buy. We didn't have facilities to cook anything, and didn't feel like shipping things home, so we didn't buy anything this time.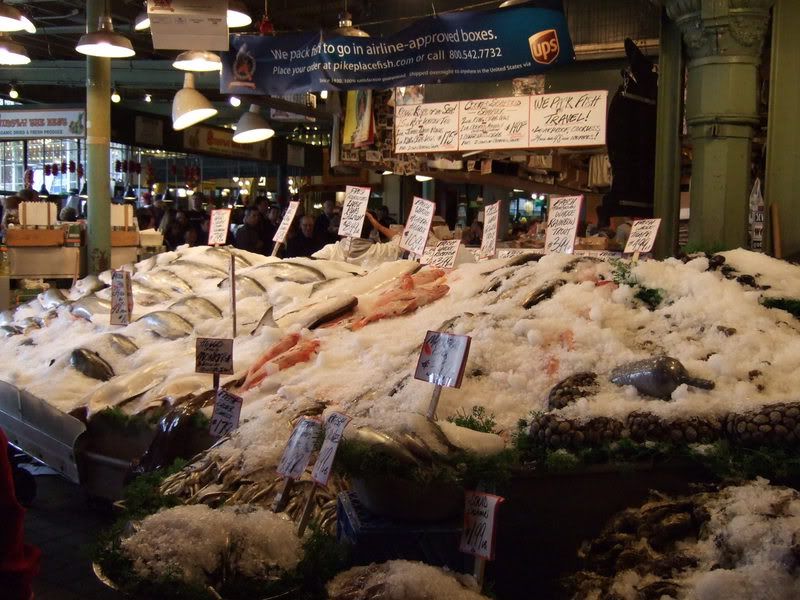 Lots of mushrooms: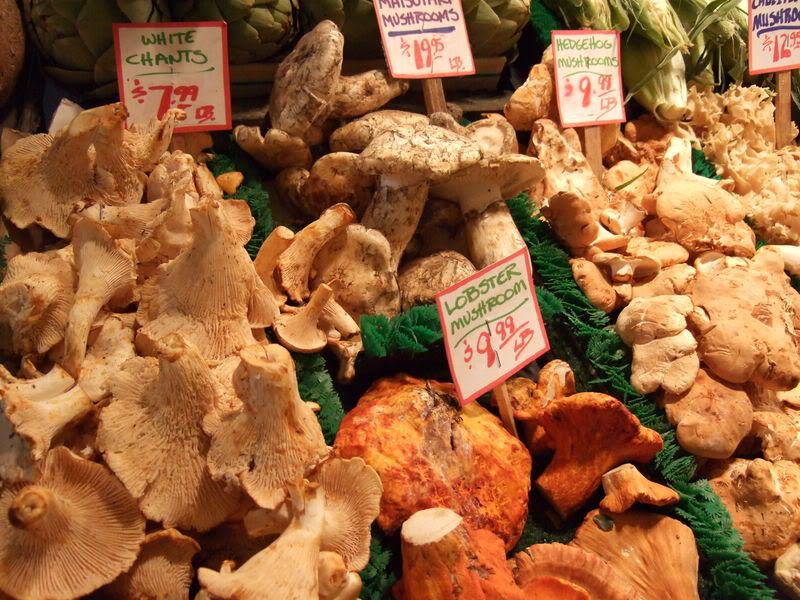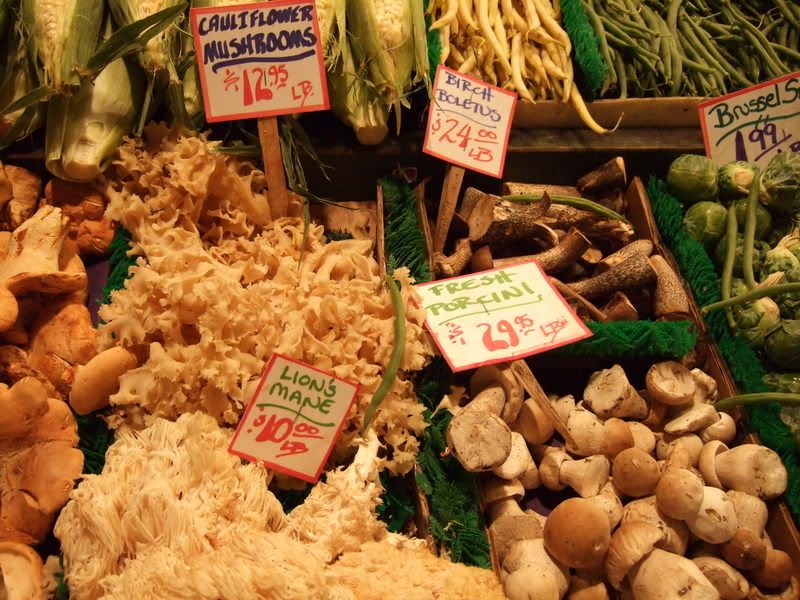 I also liked the gourmet pasta vendor...crazy variety...look at that one in the front row that is fruit flavored!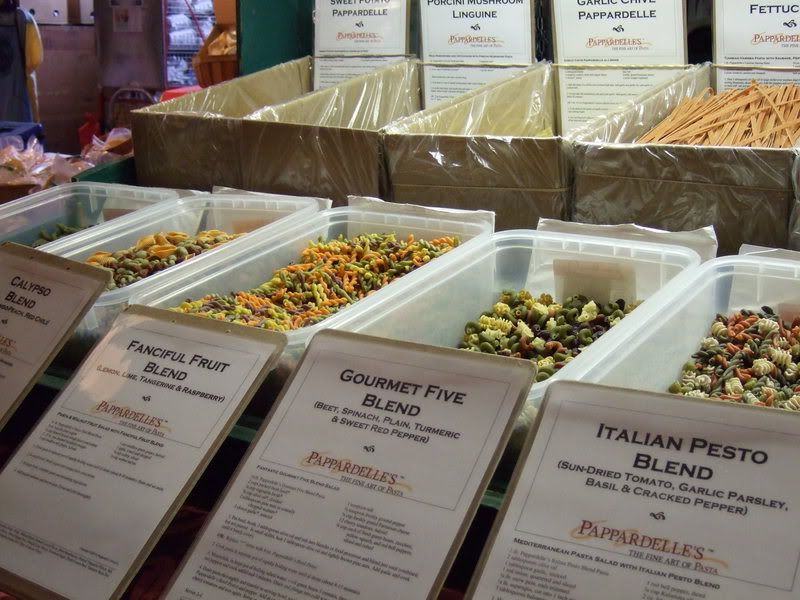 And the most intriguing pasta: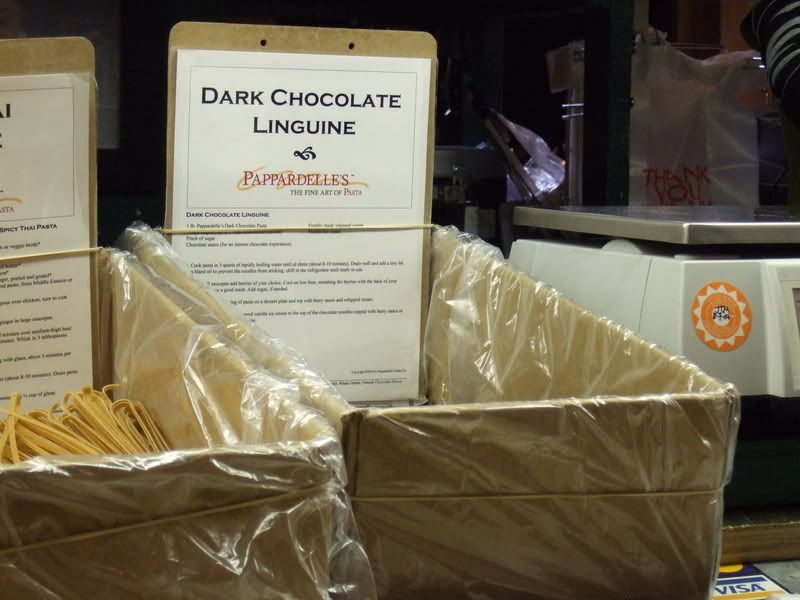 I was really, really tempted, but I didn't go for it.
And that was our vacation. Now maybe I can catch you up on the knitting I've done in the 2 weeks since I got back :)