Things are really busy for me lately, so the vacation updates are quite a bit after the fact.
Our first stop was Port Townsend, WA - but on the way there we stopped at the
Chateau Ste. Michelle
winery (in the Seattle suburbs). We were drinking their wine the night we got engaged, so we went to the winery on our honeymoon and we had so much fun we decided to go back, do the tour, and buy some wine.
I had to chase this guy a little bit to get him out of our parking spot (and by "chase" I mean "walk slowly toward him with my camera"):
On the tour, they happened to be bottling Chardonnay that day, so we got to see: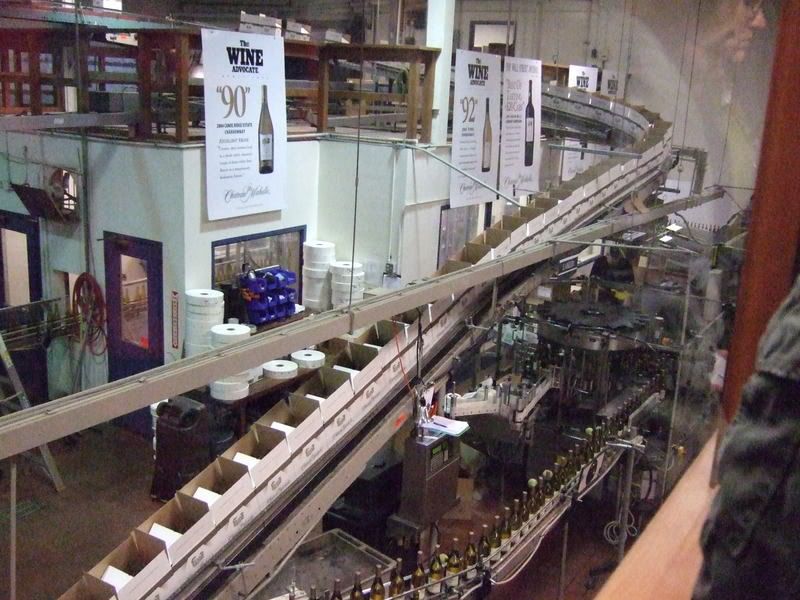 These are oak aging barrels, also filled with Chardonnay - they have 15,000 of these. Each one holds a couple hundred bottles worth of wine.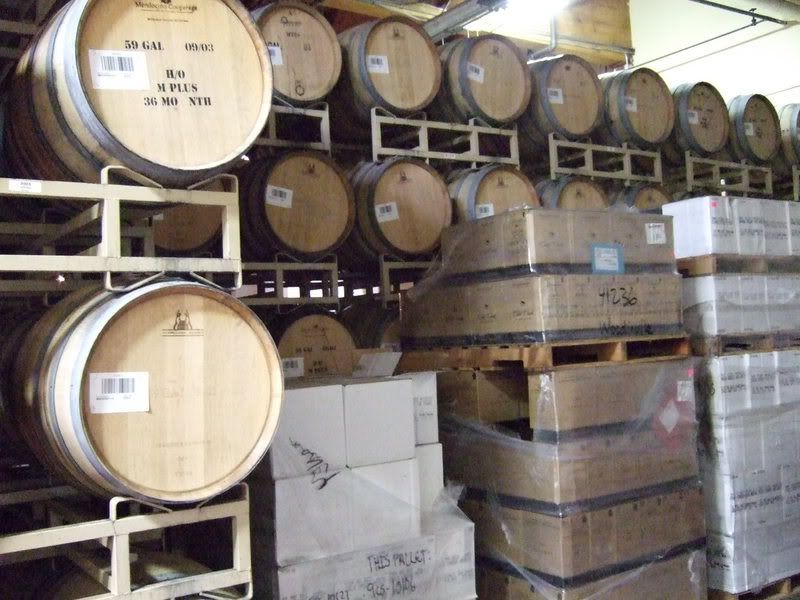 This huge barrel (taller than me) is out on the grounds and I just thought it was fun: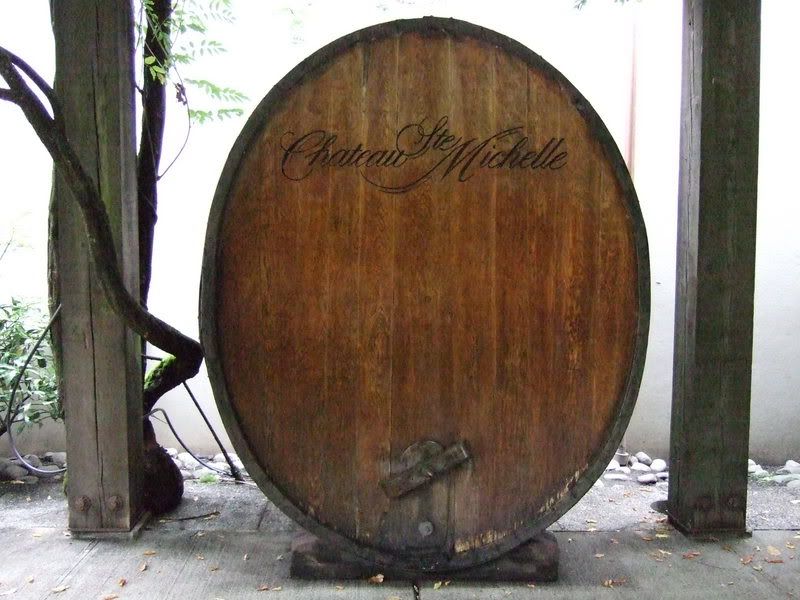 In Port Townsend, we were in a B&B that is a former German Consulate. It's very over-the-top Victorian, which is not my style at all, but the owner of the inn is so entertaining we had to go back (we stayed here on our honeymoon as well). Our room: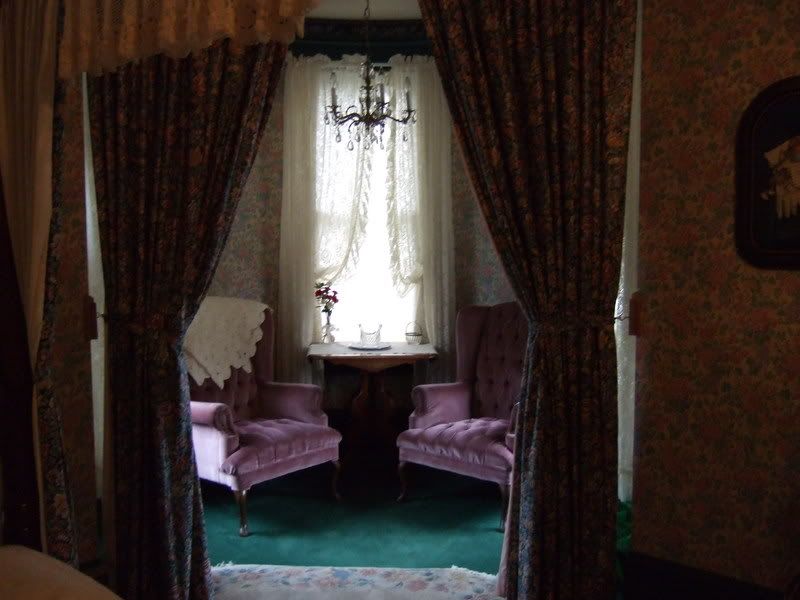 One of the main reasons we went back to PT was one of the restaurants we'd found there.
The Wild Coho
is one of our favorites ever. It's just one guy in the kitchen, one server, and 10 tables in the restaurant. Amazing food, and they are members of the Slow Food movement.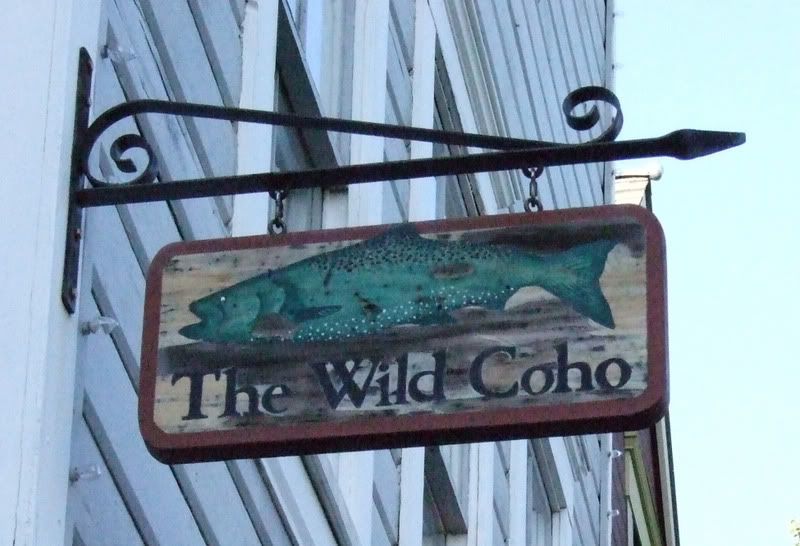 Some crostini with goat cheese and balsamic:
My salad was organic seasonal greens, roasted tomatoes, local cheese, and a tomato-rosemary vinaigrette:
C had escarole with caramelized pear and hazelnuts, and a different locally made cheese: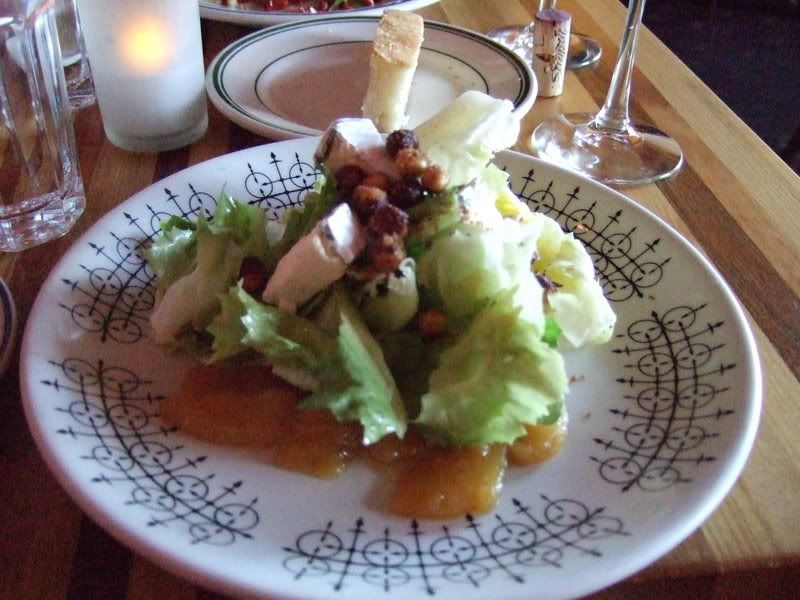 My entree was rack of elk with wild mushrooms: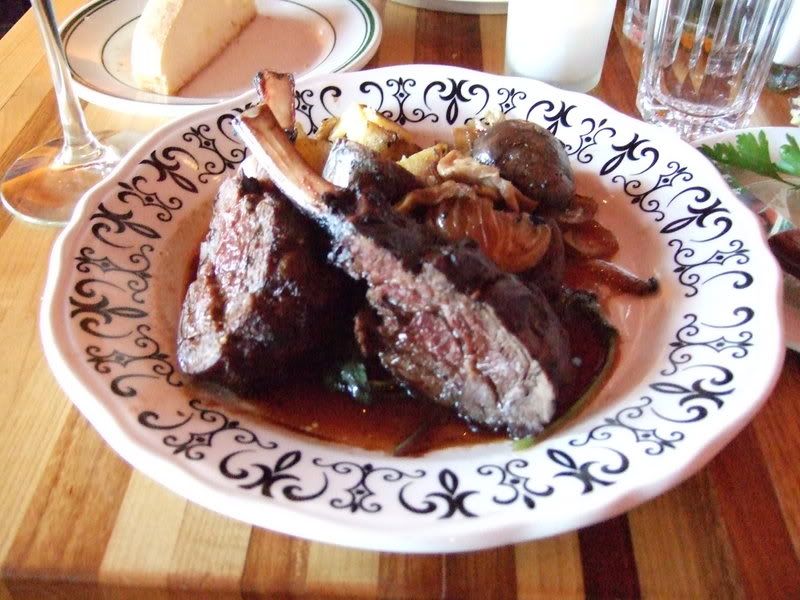 C's entree was lamb with onion-artichoke risotto: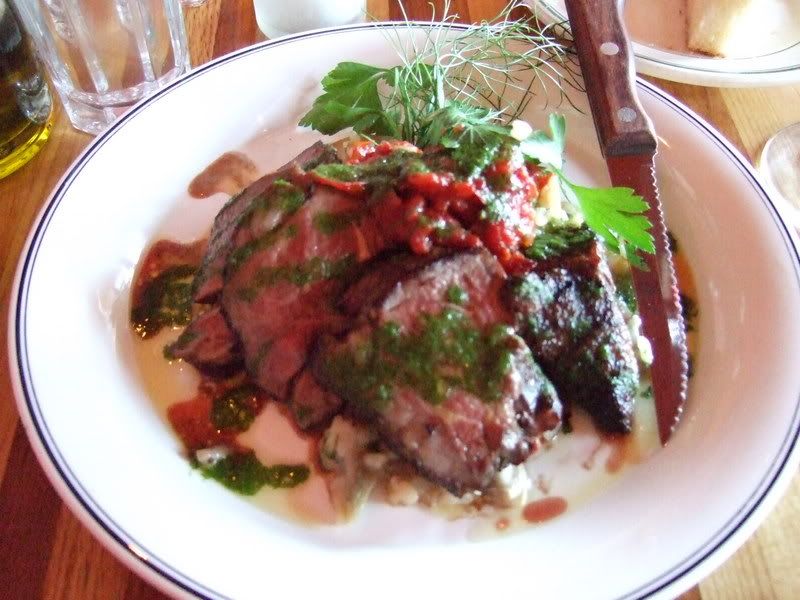 I would have made reservations for a second night but unfortunately they are closed Sunday and Monday so we had to make alternate plans for Sunday.
Here is a view of the Admiralty Inlet from the edge of town: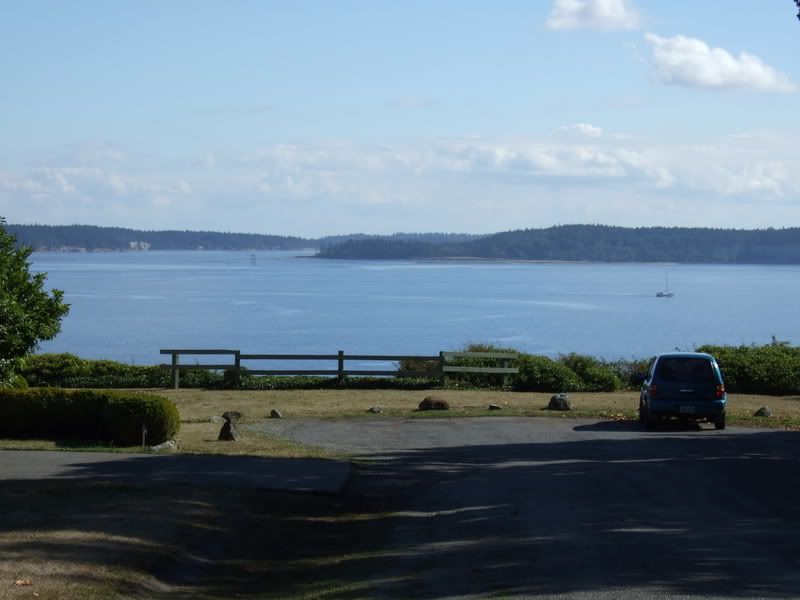 This was a fun weathervane I couldn't resist catching a photo of: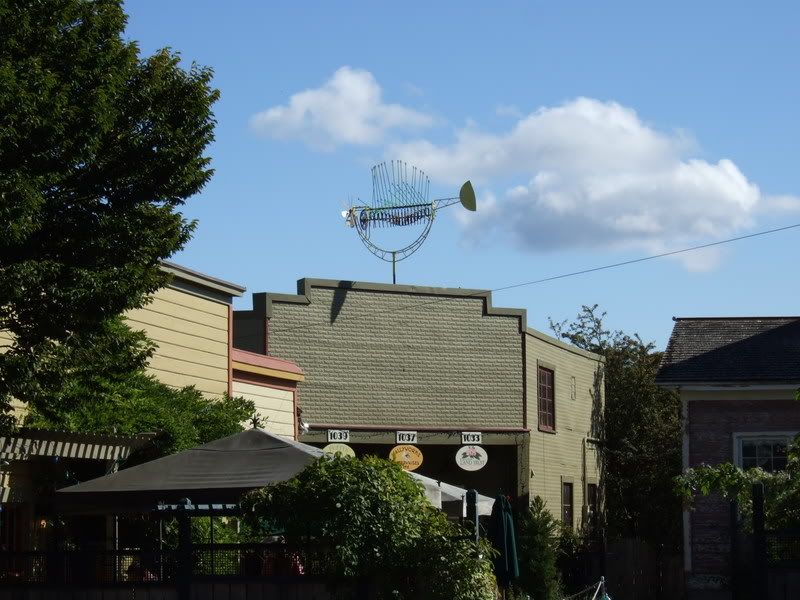 Next vacation installment will be the San Juan Islands. :)