I'm almost there!
So, a little over a week ago I went to The Fold with some of the posse ;)
I so did not need anything...but do you think I could come home empty handed? It was actually the first time I'd been there, and it was much bigger than I expected.
This is BMFA "Geisha" in the Pucks Mischief colorway. Geisha is a mostly mohair laceweight. I keep buying laceweight but haven't done any true lace knitting yet...but it will happen!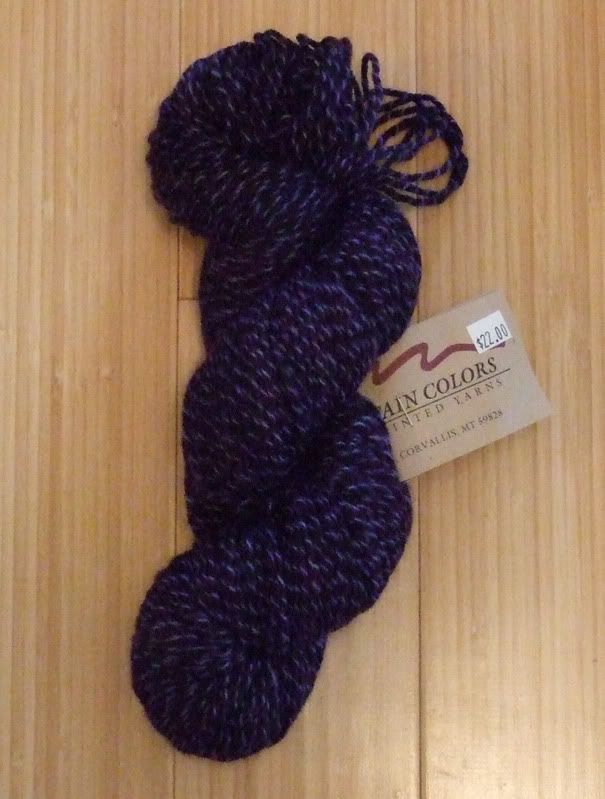 I need more purple sock yarn like I need a hole in the head, but here it is. Mountain Colors Twizzle in Deep Grape.
And here is the last-photographed progress on the bear: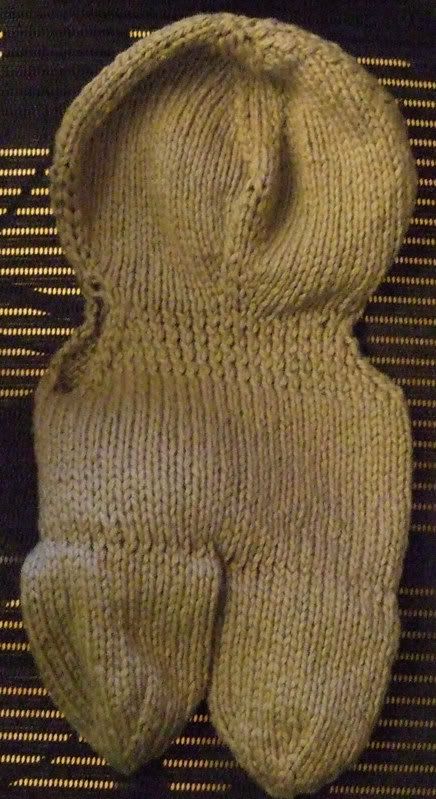 It is actually stuffed and has arms now. All that is really left is to knit and attach the ears (I knit one last night but I don't like it so am going to start over), and to embroider the face.
However: see that interesting little section around the shoulder area? My flat stockinette has always looked like that, and I thought it was because I was purling tighter than I was knitting. Come to find out (after showing to Kelly and Melissa for advice) that I have been twisting my purl stitches this whole time I have been knitting. I decided not to go back and fix it, but I am doing it the right way now :) It feels very strange but I know it's right because it looks right. I will say that I went back and looked at my copy of Stitch n Bitch (where I learned from) and the illustration shows EXACTLY the way I was doing it before. So I blame it on Debbie Stoller.