Remember my Startitis? I succumbed this morning: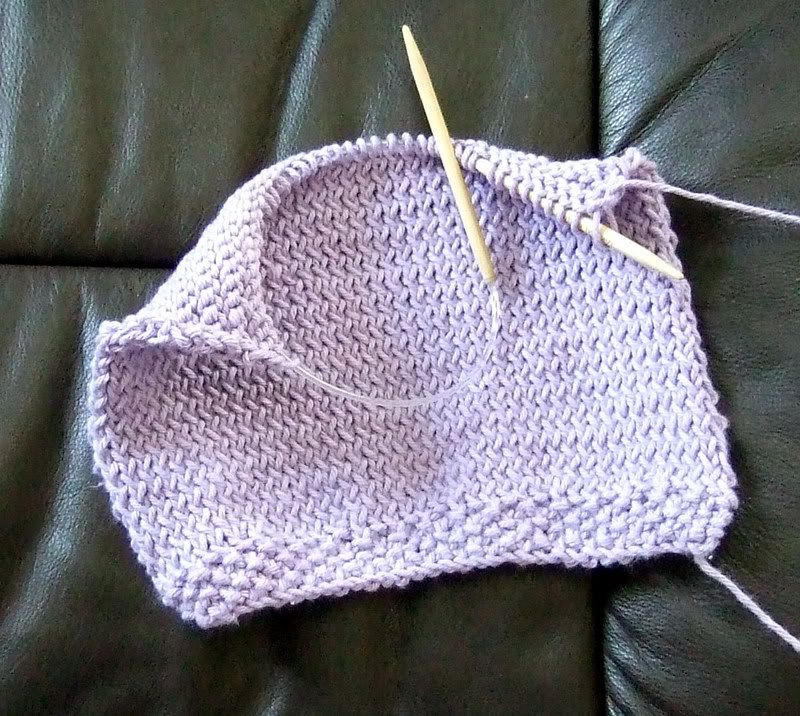 This is the
Presto-Chango
baby sweater. I am making this for my niece Julie, who should be big enough to fit into it in a few months. I was going to do a Baby Surprise Jacket, but I decided I liked this one better. I'm using the Peaches & Cream cotton yarn, and it's knitting up much softer than I thought it would. Seems like it will be good.
We had our first tomato harvest this weekend...yesterday we had pasta with fresh tomatoes and basil, for lunch today we had tomato pita sandwiches, and for dinner today: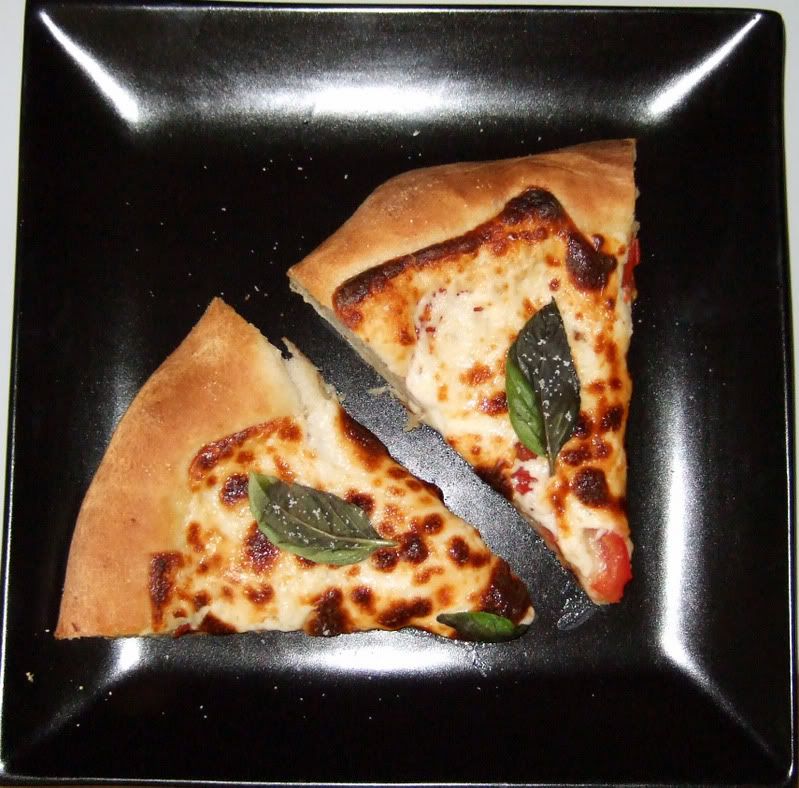 Yum.
Sunday is bread-baking day, and I also needed to make lemon bars for a coworker who had a birthday this weekend. She's the one who makes cakes for everyone else's birthday, and she loves my lemon bars, so I am making them for her even though I hate making them (they are very very labor intensive)...I do like eating them though! I like lemon in sweet things, but I can't stand lemon in my water, or on fish or chicken, or anything like that. The bars aren't really photogenic, so I didn't take a picture of them.
But during all the baking time today -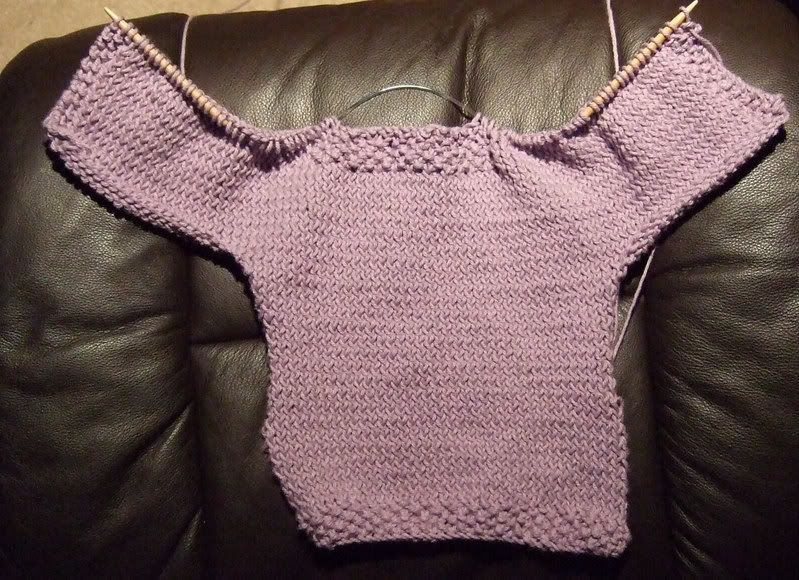 I finished the back of the sweater. I only have a couple weeks to get the front done...but given the progress on the back, I should be OK if I focus on it next weekend.