Took a few photos when I got home from the gym this morning!
One set of my tulips is finally blooming: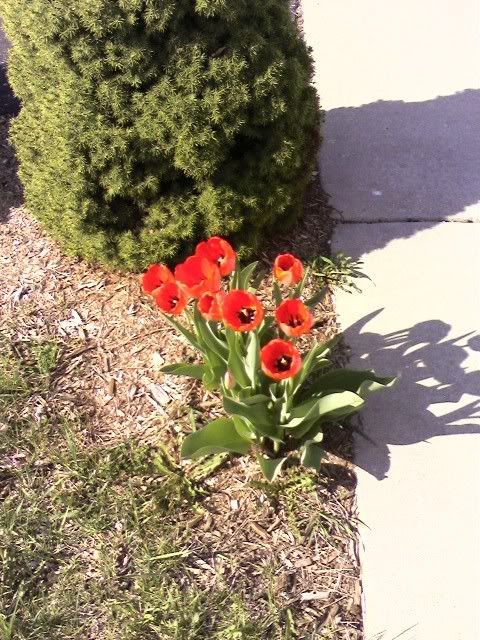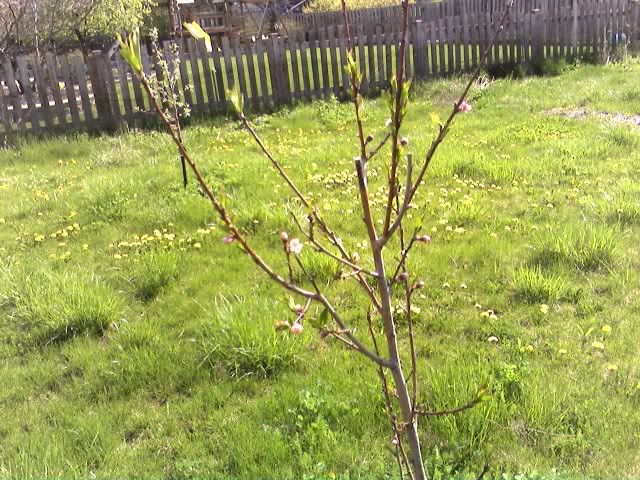 An apple tree we've had for a couple years, getting ready to bloom for the first time...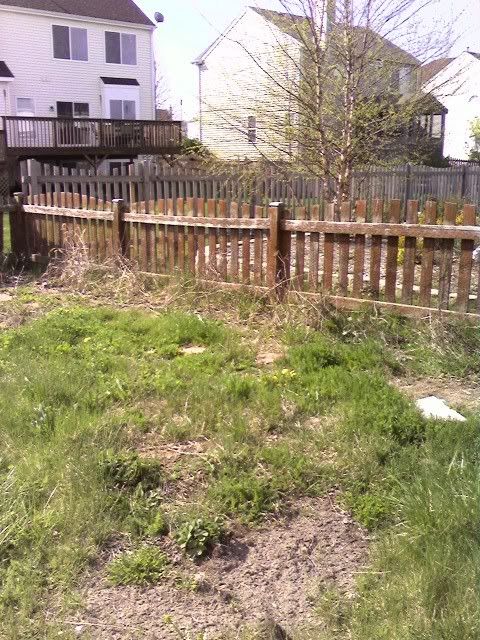 And here is the yucky mess I still need to clean up! This is the worst part of the yard right now, and it is BAD!