I was planning to post this photo on Ravelry tonight, but photos are being wonky there today. I finally took a picture of the Web socks. We'll disregard the fact that there are 2 stitch patterns within that sock pattern and I actually started up with the wrong one but decided against frogging because I just plain old didn't want to. They are looking nice anyway.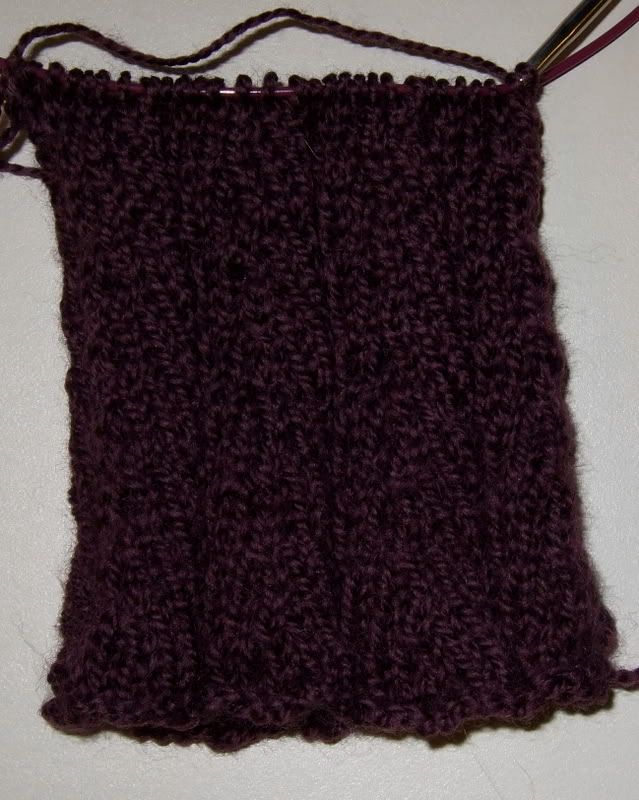 I love love LOVE the color of this yarn (that sound you hear is all the Ktog'ers laughing as they know what a fetish I have for purple!) This is truly my favorite shade of purple though, and the photo shows it well.
And now for the close up!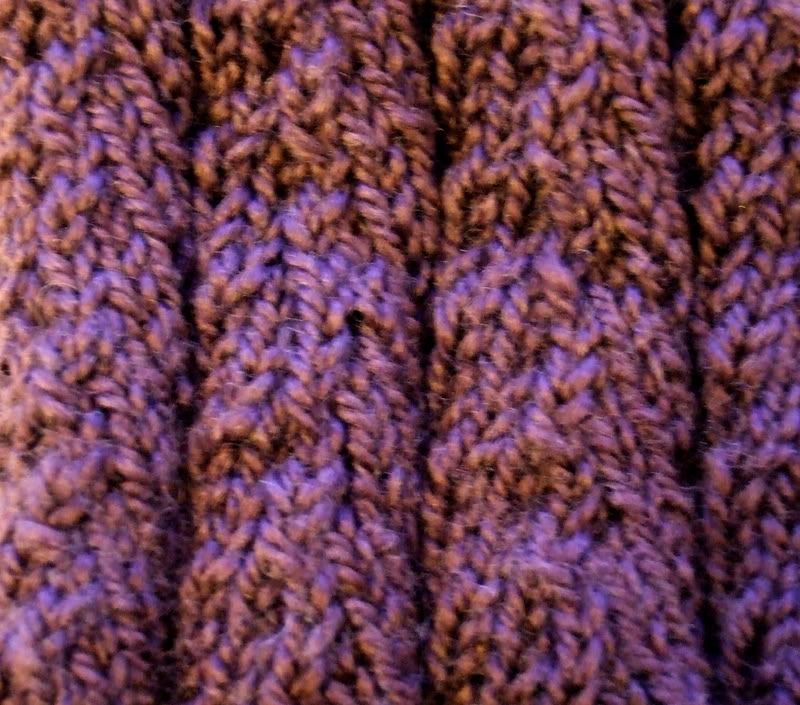 This one totally does not show the color properly but you can see the lovely stitching.
I am using Louet Gems fingering weight, and I am really happy with how soft it is knitting up - you wouldn't guess from the yarn how soft the fabric would be. I can't wait to have these as actual wear-able socks.
Arwen update: I am 16 rows into the left front. The cabling is going slow. There may have been some ripping back last night. There are cable crosses on every right-side row. Like I said, slow. But I'm slowly getting the hang of the pattern. It looks pretty but I am feeling disgruntled by the slow-ness.