I feel like it was just Friday night. And yet now we are only 2 weeks from Christmas and I am not even close to halfway done with shopping. Eek!
Speaking of Friday night, that was our Ktog Christmas party. I took surprisingly few photos. We had a
Thieving Secret Santa
game...here is the pile o' gifts at the beginning.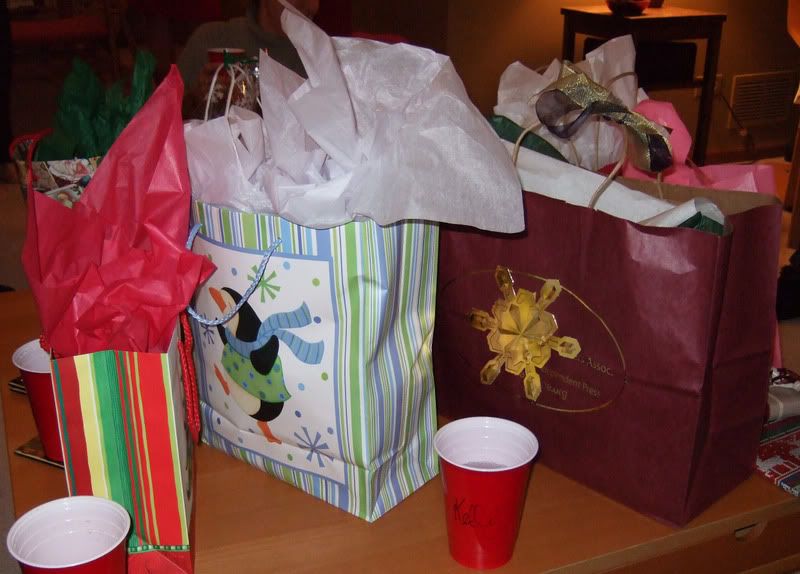 Vanessa brought numbered tickets to determine the order of play...here she is getting ready to pick the ticket for the first person to select: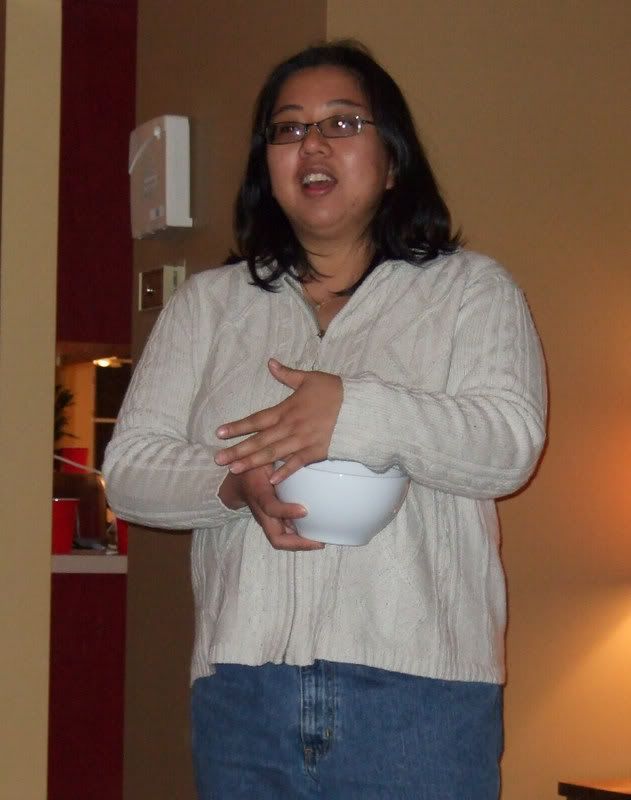 I know others took photos too, but that's really all I have.
Here is what I ended up with from the gift exchange: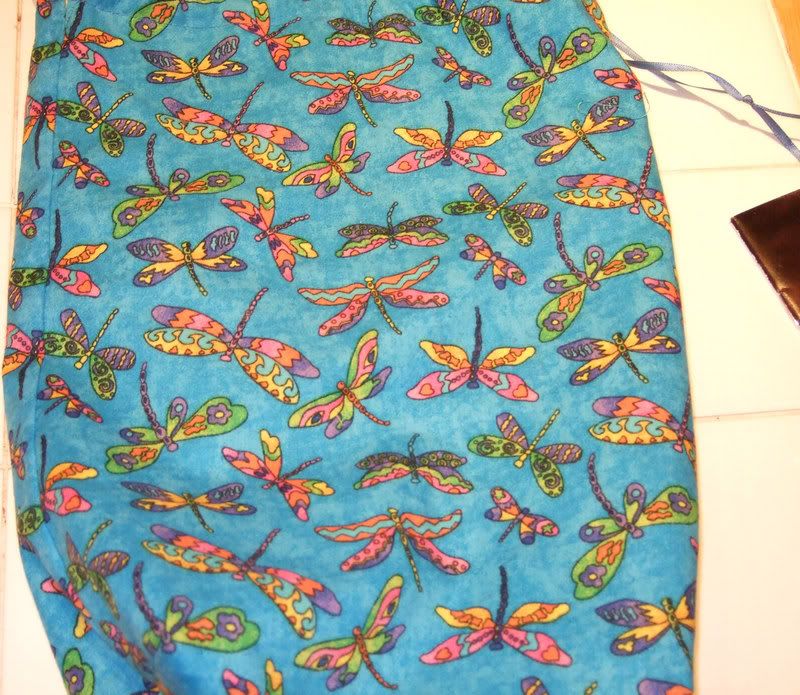 A fun fabric drawstring bag...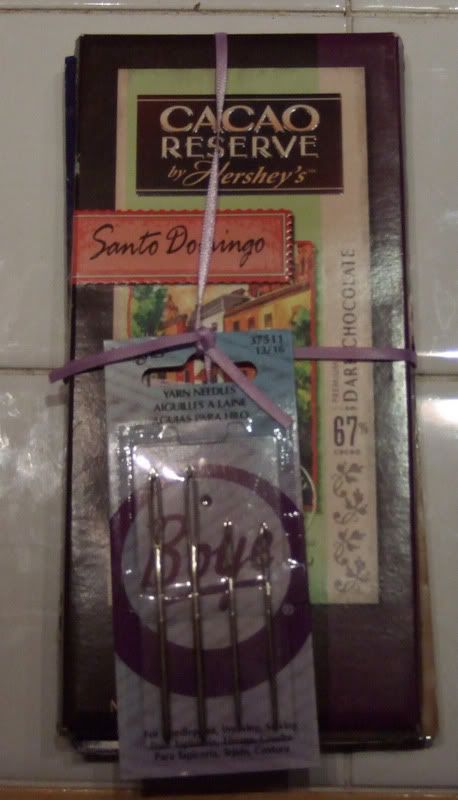 Chocolate and yarn needles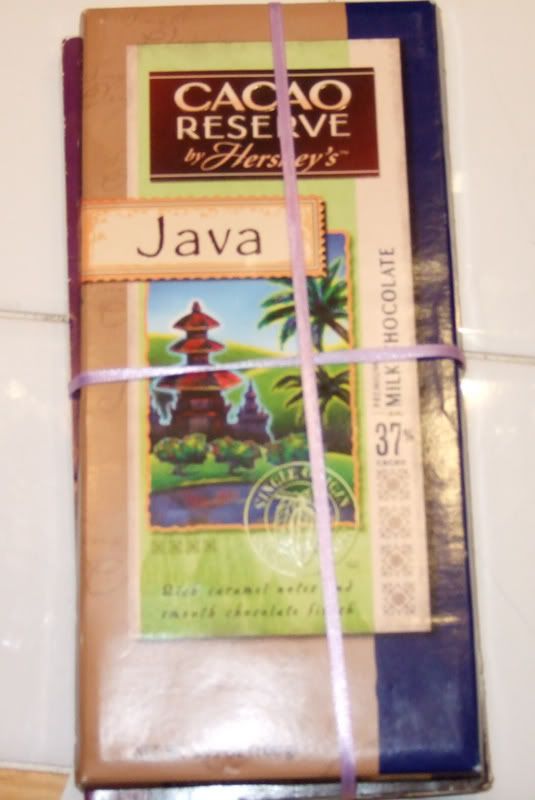 More chocolate
and the Knitting Stitch Bible. I actually stole this gift rather than unwrapping one...it was a pretty popular one and was stolen a couple times, but I ended up with it :)
Vanessa also gave everyone a tape measure: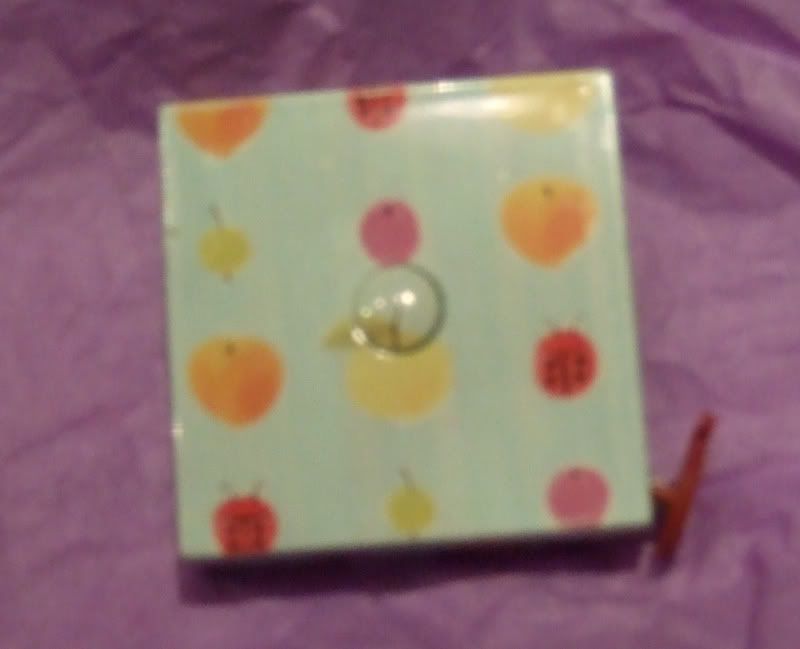 And Erica gave everyone an ornament filled with novelty yarn: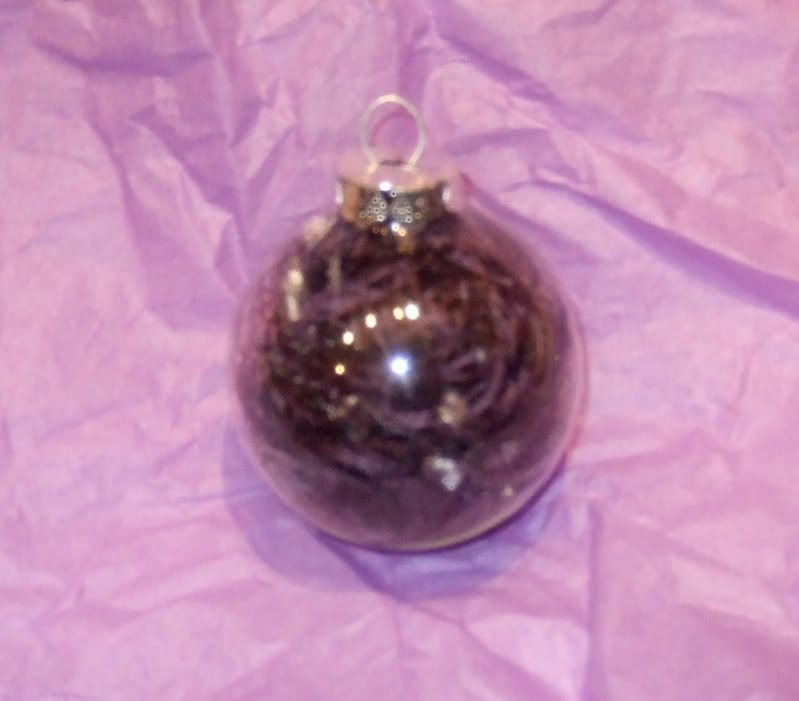 It was a very fun event. I was there till almost midnight...and then on the 3 mile drive home I pretty much ran out of gas...my car gives you a couple miles warning so I knew if I didn't get gas on the way home I wouldn't have enough to get anywhere else, even the gas station. So there I was at midnight by myself in the 9 degree weather, filling up my car. Bah. Oh well, now it is full for the week.
Here's a little Christmas knitting for you:

Ribbed scarf for my dad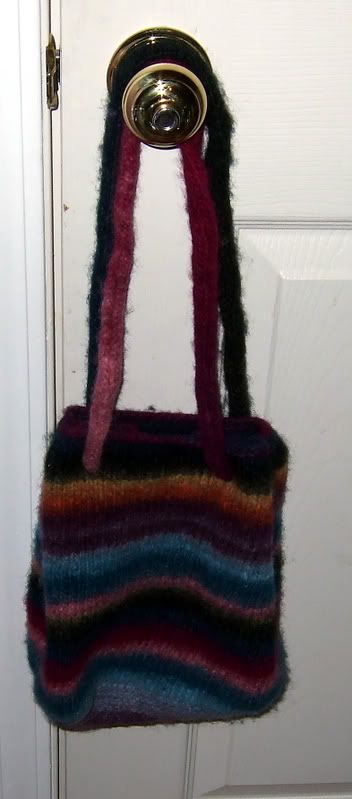 Booga bag for stepmom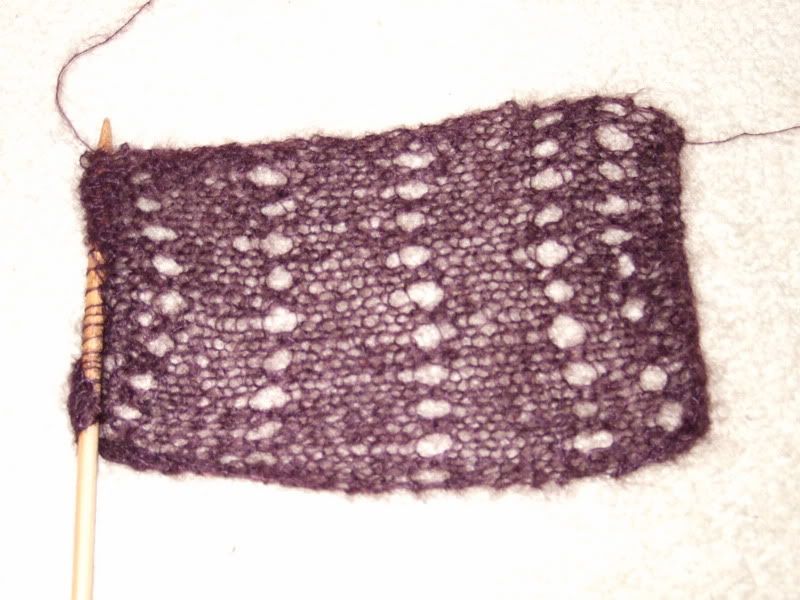 Partial Airy Scarf....not sure yet who this is going to, it sort of depends on how long this takes. I want to do at least 3 of them, but one has to ship so if only one is done by next weekend that's the one that is being shipped.
I also finished #1 of the Embossed Leaves Socks: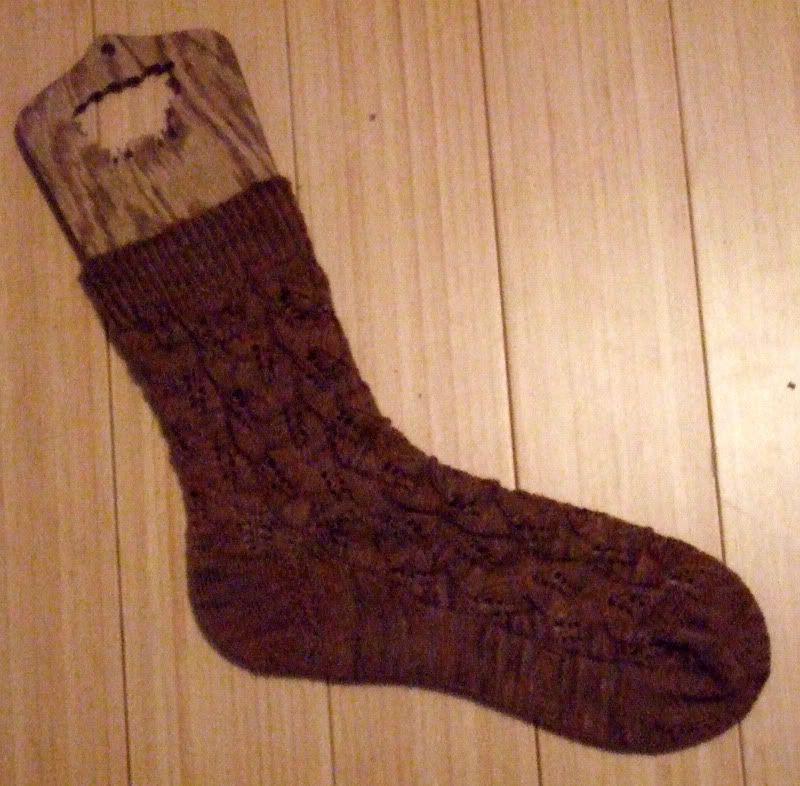 The color is way too dark but you get the idea. I am terrified I am going to run out of yarn for the second sock, and I got this from Etsy so buying more is not possible. Please keep your fingers crossed for me - I love this sock!!!