Since the bears are done, I decided to do some Airy Scarves as Christmas gifts. I ran out to the
LYS
to get some Kidsilk Haze today (I took a vacation day today...ended up doing a fair amount of work too but that's another story altogether):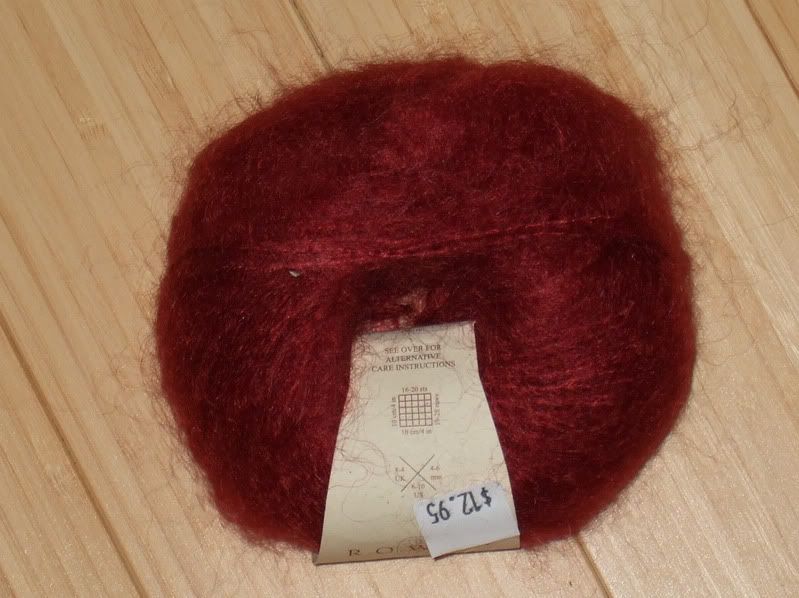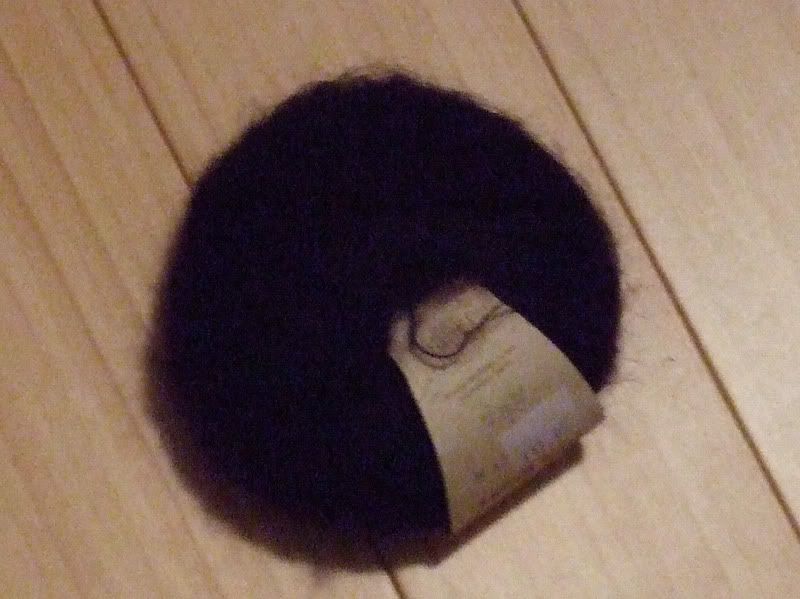 That second one is dark purple, but the photo didn't come out too well. This should get me 4 scarves, and only one of them will have to ship so I'll get started on that one right away. I used wooden needles for the fingering weight one, this time I am using Addis because the stickiness of the wooden needles drove me NUTS. I can only imagine it with the Kidsilk Haze.
I was supposed to just grab the Kidsilk and go, but this caught my eye on the way to the register: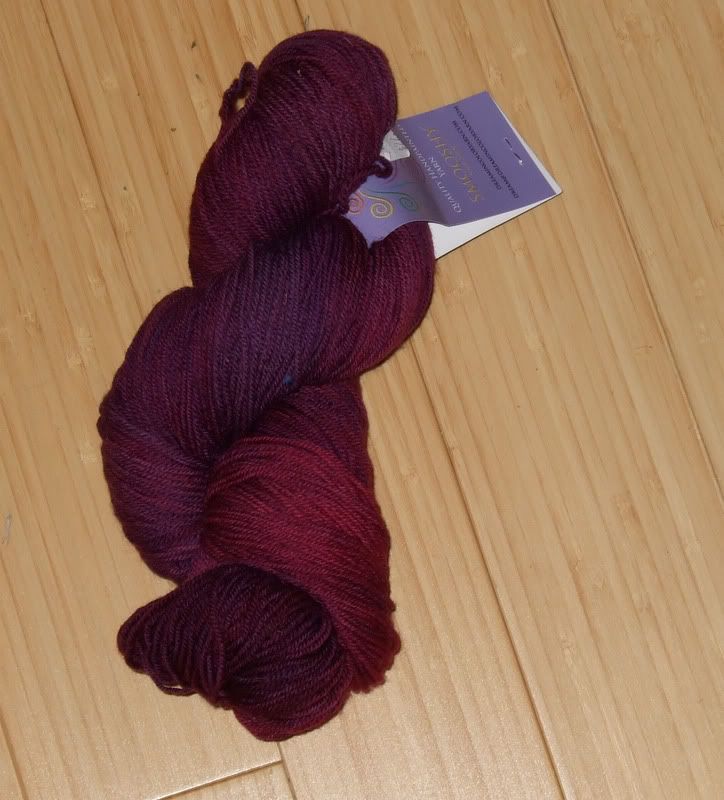 Dream in Color Smooshy! And look at those colors :) I am weak.
I did finish the first Airy Scarf:
I didn't bother blocking it (as you can tell) because when I finished it, it was barely long enough to go around my neck, let alone tie it. (No, I didn't swatch. Nor did I measure before I did the end pattern on the second end. Shut up.)
I did, however find a home for it: