Happy birthday to
Kelly
...her birthday is actually next weekend, but, um, I won't be posting next weekend. And we celebrated this weekend anyway! (Left to right: Erica, Melissa, Kelly, Vanessa..I am behind the camera) Yay for blue drinks!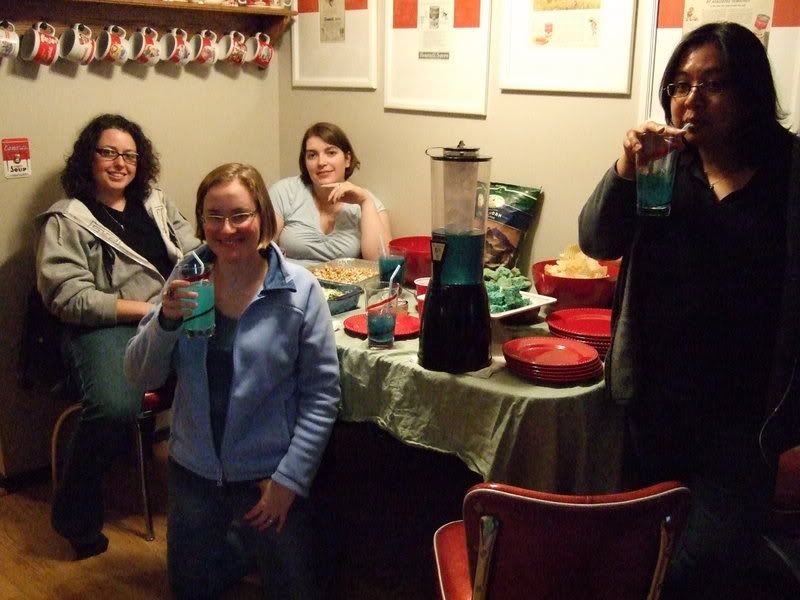 I am one pattern repeat into the foot of Bayerische. 4 1/2 more to go, plus the toe. Will I finish before the end of
Summer of Socks
? Probably not, but I haven't yet completely given up hope.