I haven't posted in a few days because I was away at my sister's wedding :) (didn't really want to announce online that I wouldn't be home).
But look what I have gotten done!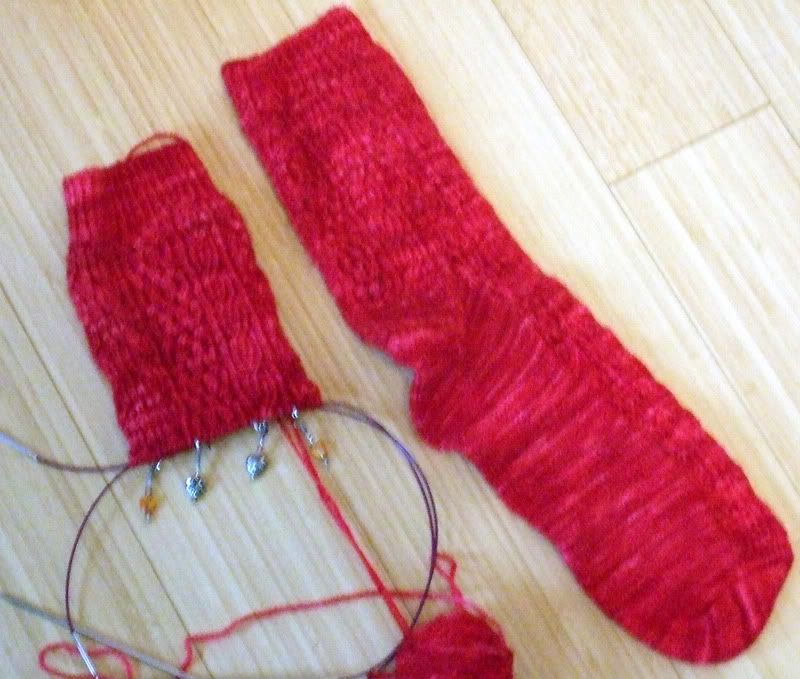 I got the leg done and am about to start on the heel flap. I posted it along with sock #1 because I knew some people might not believe I'd gotten so far :)
Here is my sister and my new brother-in-law just as the minister announced they were husband and wife:
Yay :) Aren't they cute???
Rare photo of me and C at the reception:
And I got home this afternoon to find an STR shipment awaiting me!!! :)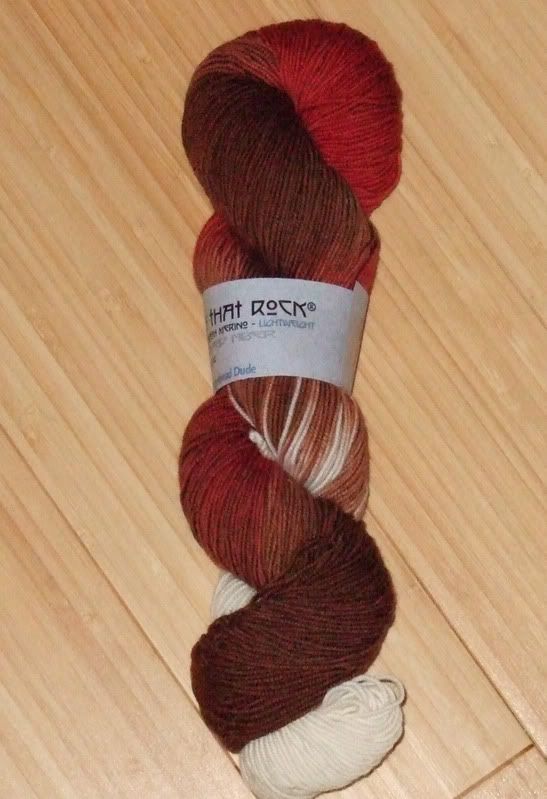 Gingerbread Dude in lightweight (this one actually belongs to Melissa, but she hasn't paid me yet, so it's mine for now)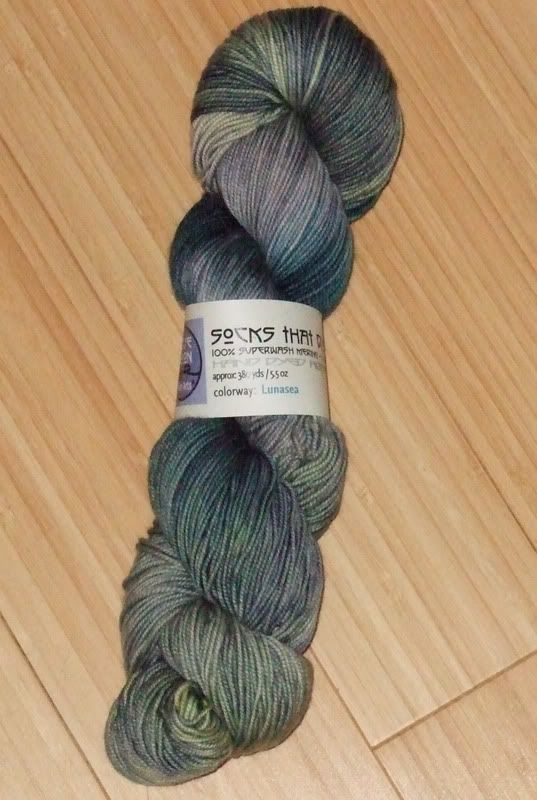 Mediumweight in Lunasea (for the Mystic Sea socks)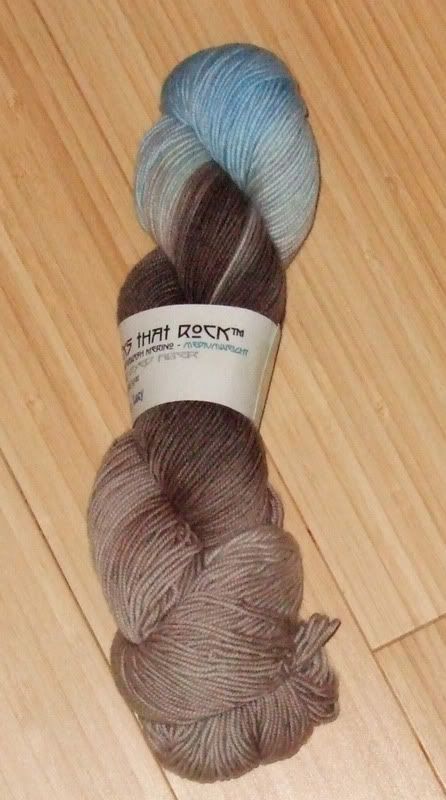 Lucy in mediumweight (for the Whiskers & Pawprints socks)
Nodding Violet in lightweight (no specific pattern yet but I fell in love with this colorway)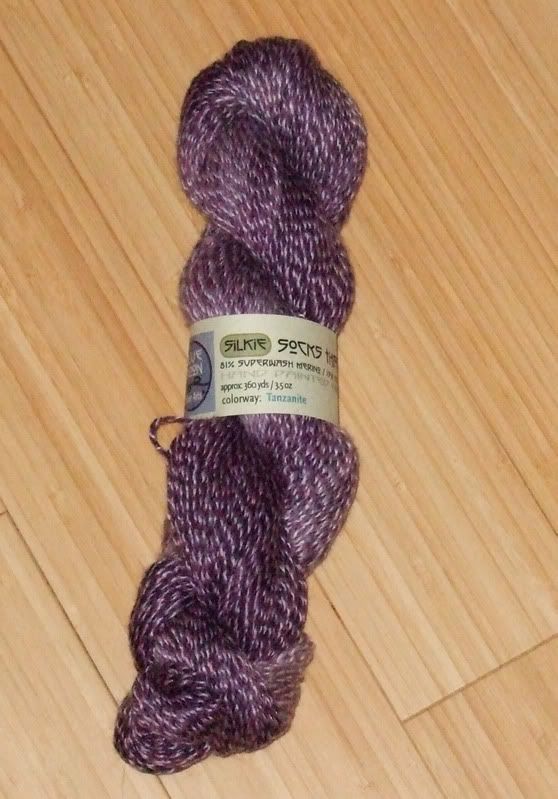 Tanzanite in Silkie (isn't it absolutely gorgeous?). Not sure yet what I will do with this.
I now have a lofty goal of finishing the Bayerische socks in the next 2 weeks. We'll see if that happens.