Right now I am stuck home due to a foot of snow - they just now came thru with the plow, so I'm going to go into work for a half day, as soon as I get off this conference call (at least that I could do from home).
Here is what I have been working on, to the exclusion of blogging, cleaning the house, keeping in touch with people, etc.
Retro ribbed sock #1 for M-I_L...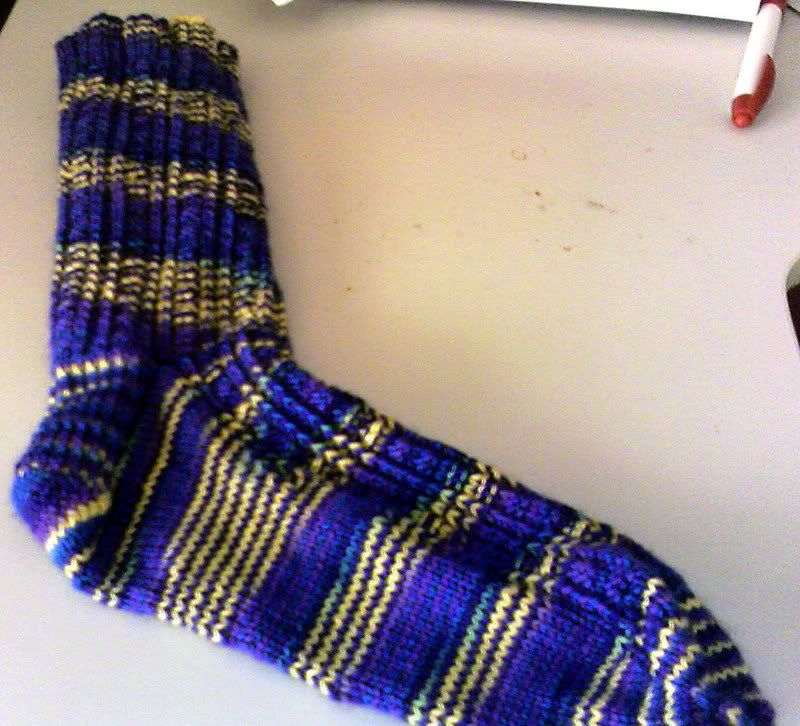 Pair of "fake Fair Isle" socks for S-I-L...
Retro Ribbed Sock #1 for mom (just completed an hour ago)...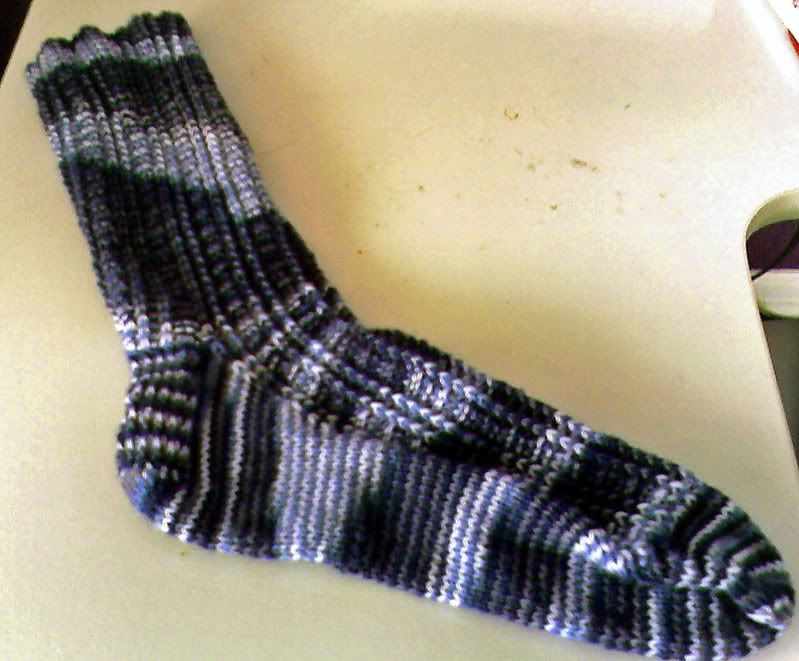 All of these have been started and completed in the past month (if you follow my blog you know it normally takes me a month to do ONE sock). I have 2 more Retro Rib socks to do, and then I need to finish the red and white patch socks (I posted sock #1 from it awhile back and am only about halfway through #2), all before Christmas. The craziness is not quite over yet.