I did get a lovely package yesterday from my wonderful Secret Pal...
Here is the entire contents: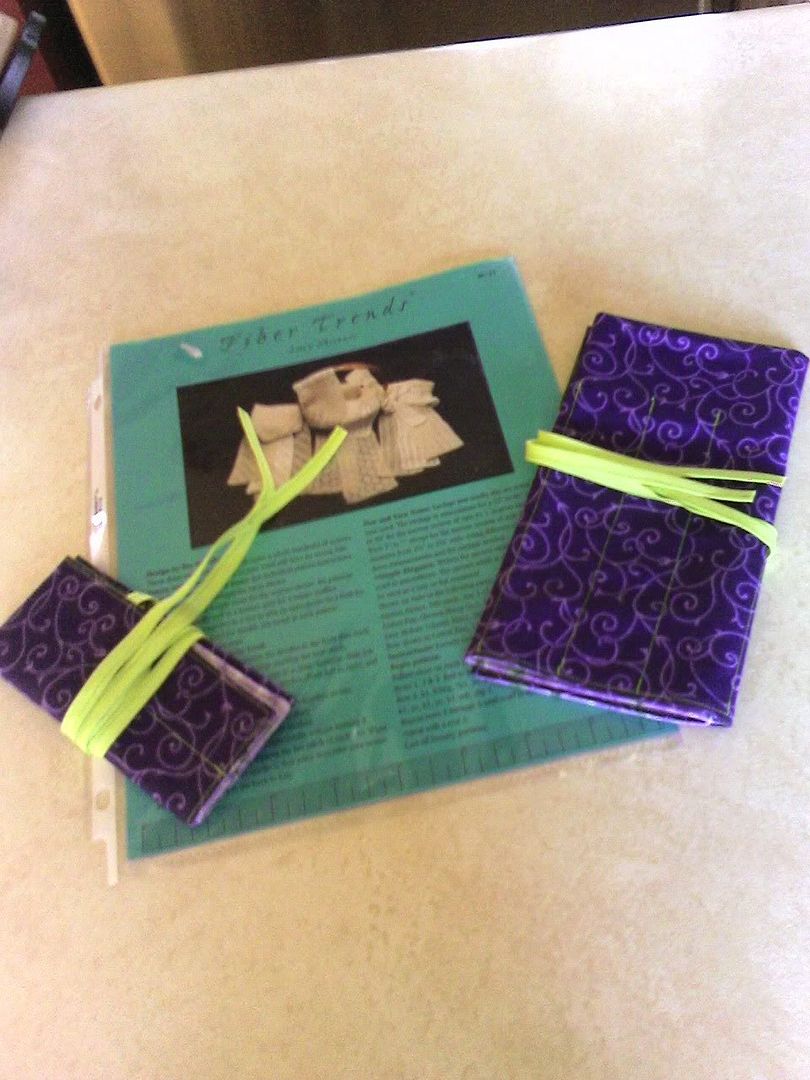 3 lace scarf patterns (for the laceweight yarn I got last time) and 2 handmade needle rolls, both for holding my DPNs. No more searching for DPNs under the sofa cushions :)
Here is the inside of one of the needle rolls (they are both the same fabrics). I love that they are a combination of purple and green. I love those two colors together - we even have a room in our house that we painted with two purple walls and two bright green walls. My Secret Pal rocks - taking the time to make me cool stuff like this!!! :)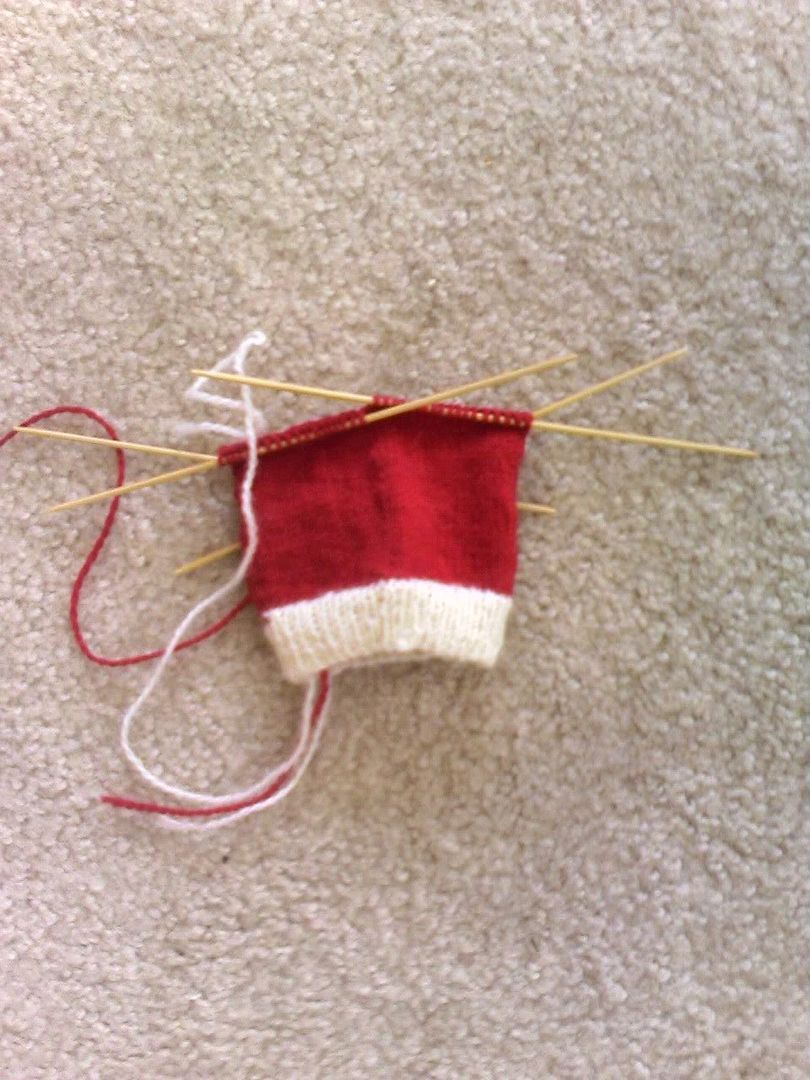 And here is the sock I have been working on. As you can tell, it's going slow...but I honestly don't think there's any way to make knitting on size 1 needles go quickly. At least the stitching is nice and even!
And here's a self portrait just for good measure :)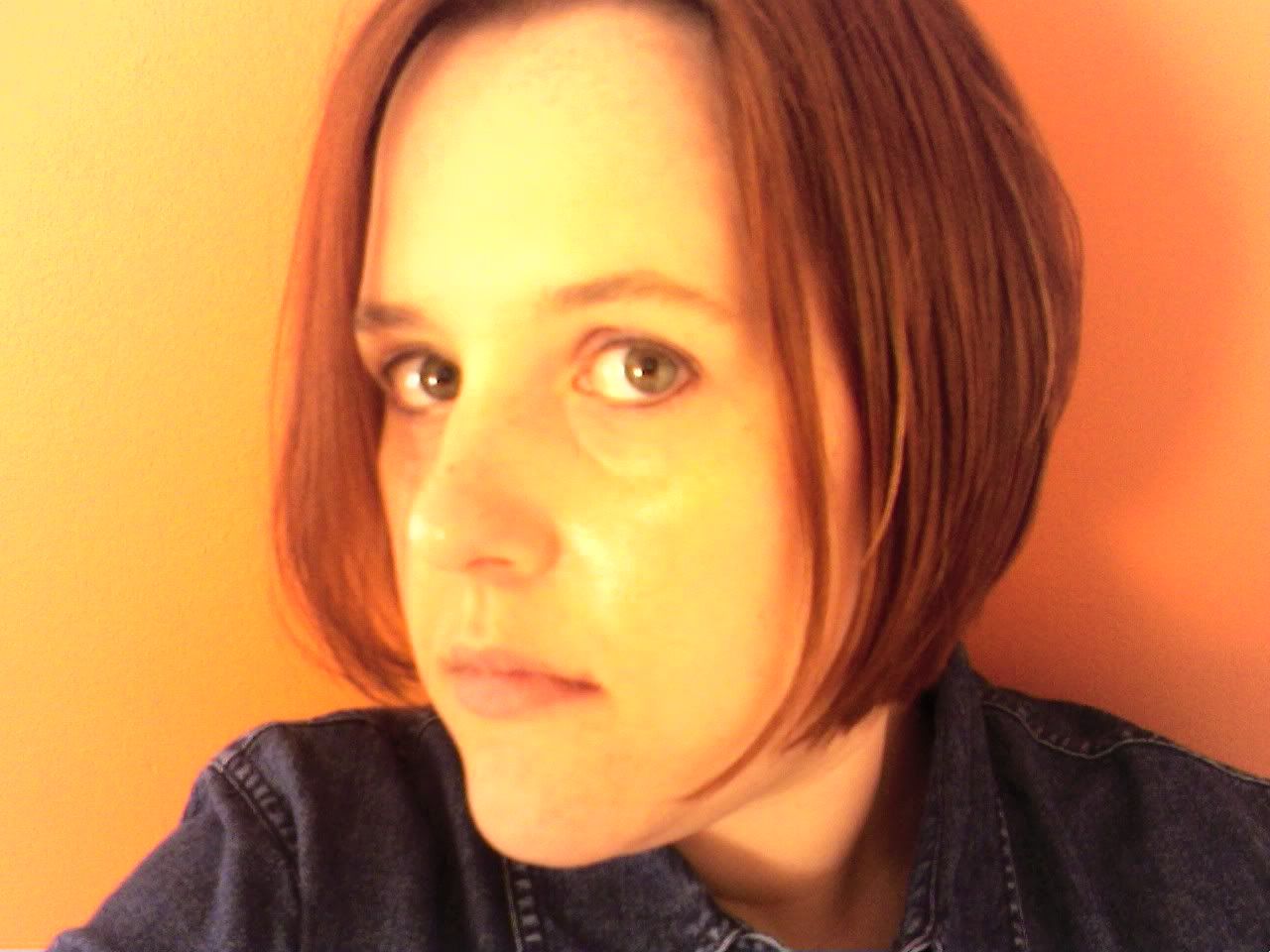 Actually, I think this is my new favorite photo of me, even if it does cut off the top of my head.