I have been dying to knit
Sidewinders
for a long time. Last summer I bought some Fire on the Mountain specifically for this pattern...and when I went to wind the skein last night I noticed it was a particularly nice dye job.
I don't normally swatch for socks - I usually figure the cuff or toe is a good swatch and about the same size/effort. But since these are not done in the round, I figured I better actually swatch.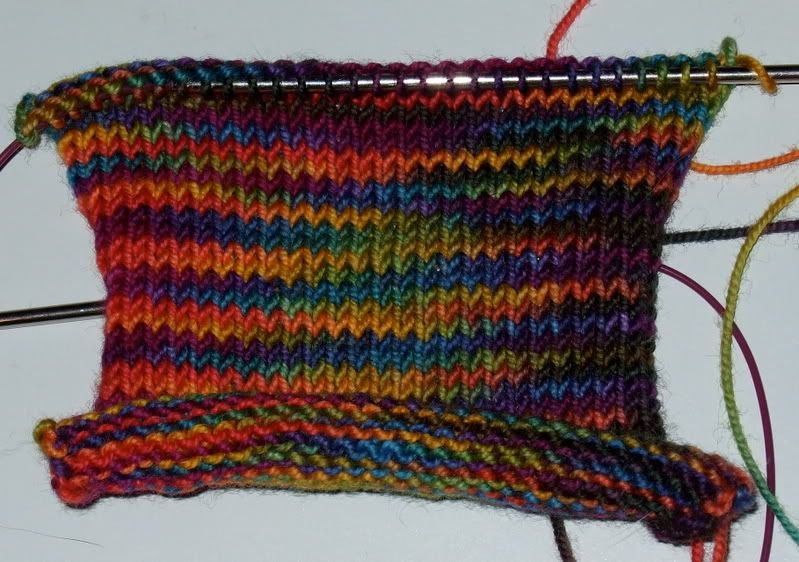 You may drool now. I think the coloring will be even more fun on the actual socks since the rows will be longer.
Now I am going to rip out the swatch as I am very paranoid about running out of yarn.
I also cast on for the Lenore socks over a week ago, but haven't photographed them yet. They are quite fun and go very quickly once I spend any amount of time on them. Will try to get a photo over the weekend.