I have been doing much less swimming, knitting, and blogging than I would like these days. The reason?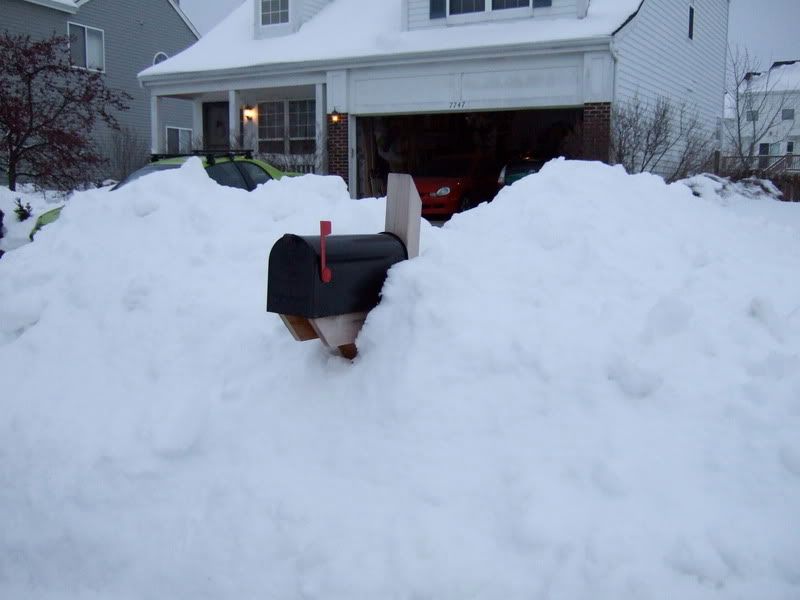 I have been doing way too much shoveling, and having excessively long commutes, because of all the snow we keep getting. We got 18" on Wednesday. My commutes this week have been in excess of 3 hours round trip :( Please keep your fingers crossed that we are done with the extreme snow. A couple inches is one thing, but we're already at double our usual total for the winter and there is still a bit of winter left. Just about all the towns around here have run out of road salt, which makes for miserable driving even on the weekend. The forecasted high temperature here is 2 degrees, and it's currently -4 with windchills in excess of -20. I do not plan to leave the house today.
But I have done SOME knitting! I finished one of the Solstice Slip socks. I have to admit I haven't cast on for the other yet because I want to play with a different way of doing the crochet chain, that I found online, so maybe I'll do that today.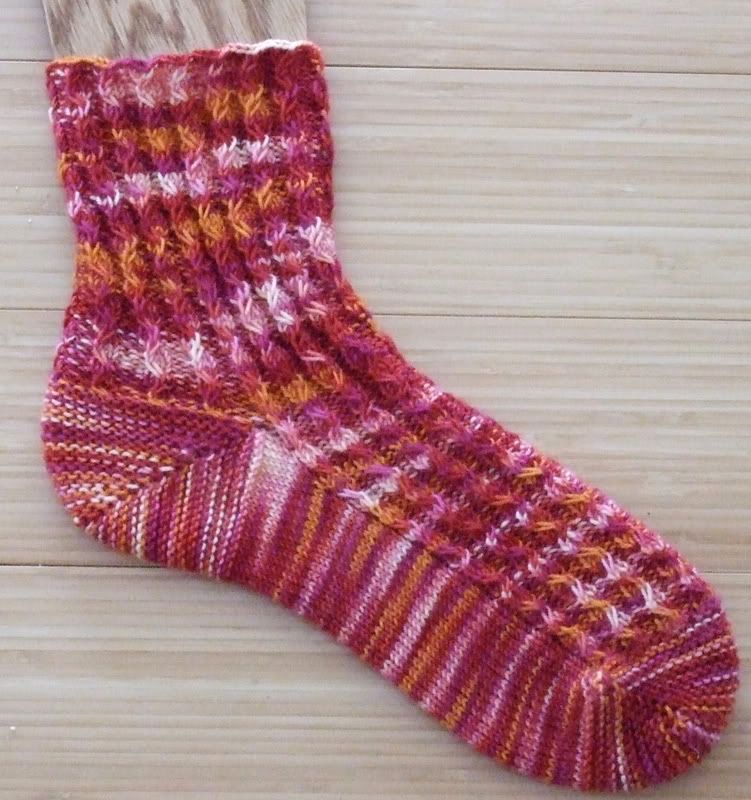 I won't procrastinate too long because this sock is both beautiful and incredibly comfortable, so I can't wait to be able to wear them.
I also finished the left front of the Arwen sweater. The sleeve cuff is kitchenered together, as per the pattern, but other than that it's just hanging out, waiting for me to finish the other side.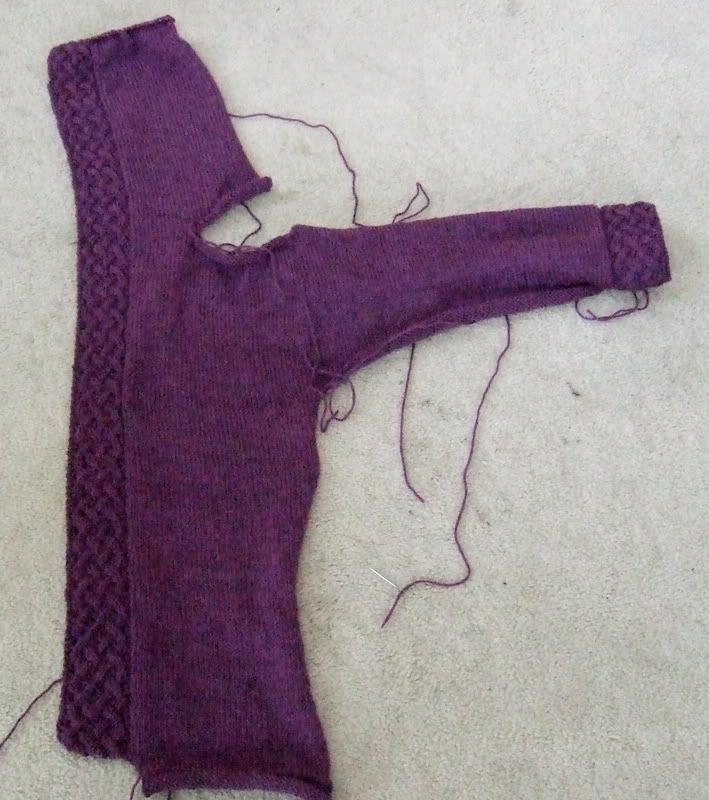 As for the right front, I cast on at Ktog Tuesday night, worked on it for a bit Wednesday (I worked from home in the afternoon so I was up for a bit of knitting), and then Thursday and Friday I was way too tired to do any knitting, so it didn't get any attention until yesterday. I got 4 repeats done yesterday before we left for the symphony, so it is coming along.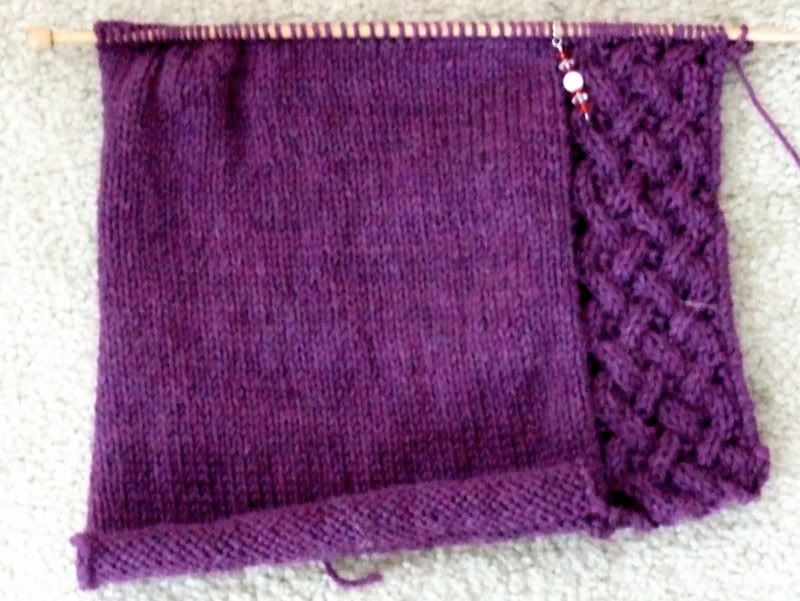 I also came very close to finishing the first of the Web Socks in the car last night on the way to the symphony. Just need to do the toe decreases. I brought it inside when we got home (it's usually my travel knitting) so I can finish it up and cast on for the second one.
As you can see, I do have lots of knitting planned for today. :)