This time, the reason I haven't been posting is that I've been KNITTING!!! (See, the Grasshopper socks are done!)
For the last few days I have had my head down working on Christmas knitting. Here is my progress on the teddy bear for my nephew Reece: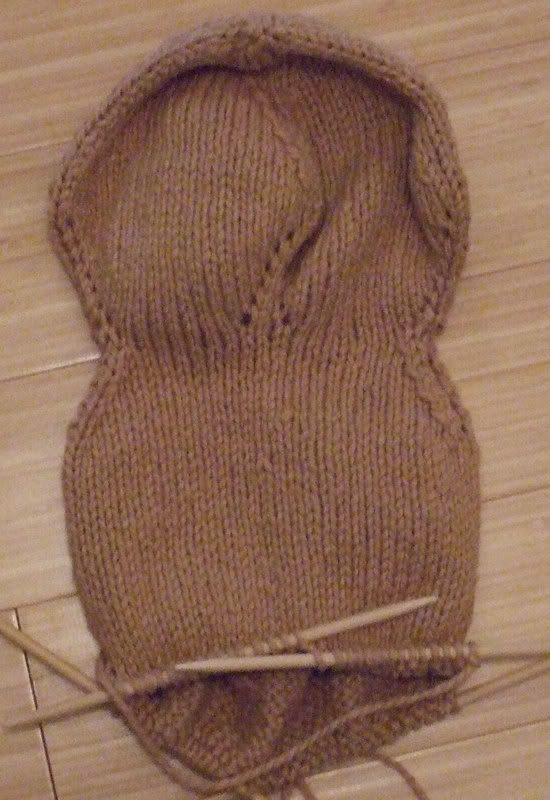 This knits up nice and fast. I'm glad I did a practice one though - I found it much easier to continue on from the body and do the head right away, rather than putting the stitches on holders, doing the legs, and coming back to the head. I'm ready to start the legs now.
And I'm getting ready to start another pair of socks (I may have cast on already by the time you read this):
One of the yarn stores in Ohio a couple weeks ago got me obsessed with finding an autumn-y orange/brown yarn to do some socks in. They had a great display, but unfortunately I couldn't find a combination of color, texture, and gauge I was looking for. This is the whole package, found on Etsy. Hopefully I'll like knitting with it. The plan is for the Embossed Leaves socks.
I also signed up for
Netflix
today. We've been talking about watching more movies, and I find movie-watching time to be prime knitting time (especially for stuff like that bear). I'm going through and rating things and adding stuff to my queue. So far my queue seems to be full of documentaries and foreign films.