C bought a very fancy expensive new camera (and yes, he consulted me about it first). Anyway, he's been getting used to using it, and since he studied photography quite a bit in school he's already produced some really nice shots. He got some amazing photos of the cats (more like portraits actually). I'm really excited because this is probably the first photo I've ever seen where you can actually see the definition in Lomion's face (difficult on black cats) and you can see how beautifully green his eyes are.
So here is Lomion!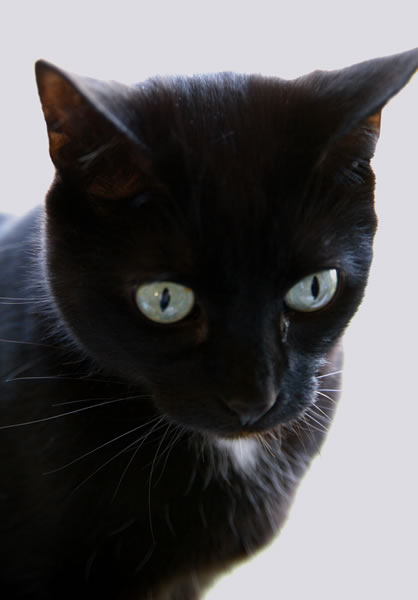 And we can't leave out Tindomerel!
In other news, I won a portable DVD player at the Quality Fair at work today (they held a raffle to bribe us into coming). Of course I haven't even bothered to take it out of the package and play with it...that will come this weekend, I think.